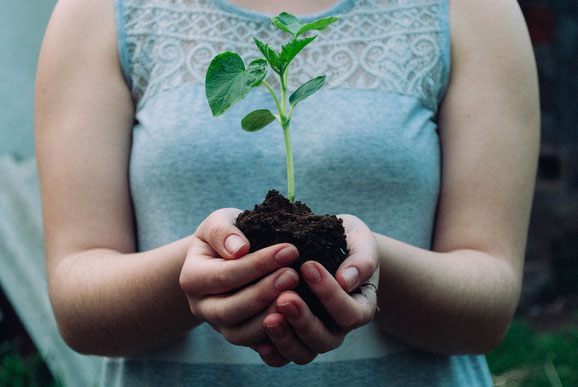 Overview of 2019
The main events:
Uranus moves to Taurus
We experienced a shift when Uranus moved into Taurus last May, bringing some much-needed grounding but then went retrograde back into Aries, causing a few fireworks. This March Uranus moves into Taurus to stay planted firmly until 2026. Uranus is the sign of change and Taurus; an earth sign thrives on security and stability. This will bring changes to our security and will focus on the way we look after and transact our money, the economy, housing, interest rates and the weather, there may also be some wake up calls towards how we treat the Earth, experiencing many volcanos. Many people may also be thinking about having their own vegetable gardens and thinking of ways to help mother Earth, planting new seeds for the future generations. Feb, July and November will be key points in the year as Uranus links with Mars to cause some eruptions of the internal and earthly kind. Nearer the end of the year there will be a nice aspect to Jupiter bringing some sense of humour, and for some a break for freedom, following their heart rather than their head and maybe stepping away from the rat race of the daily grind and leaving security behind. You can also expect some kind of new technology.
Jupiter in Sagittarius:
Jupiter moved into his own sign of Sagittarius on the 9th November to stay until 8th December 2019, this is really good news, the last year he has been in Scorpio, showing us some darkness and expanded our awareness of our intimate relationships and personal power. You may have lost a loved one, suffered an illness or endured an unexpected break up. As he moves into Sagittarius, he will now bring us optimism, joy, generosity and growth. You may be starting something new- a new business, taking up a new study, moving to somewhere new or packing your bags to go travelling. Whatever you experience you will have abundance on your side. For how it affects you personally go to https://www.intuitsoul.co.uk/2018/11/03/jovival-jupiter-moves-into-sagittarius/
Jupiter will make good connections with Venus, Mars and Uranus, bringing good vibes and optimism, this is especially great if you are a Sagittarius or is strong in your chart, but we will have a few times this year where you will need to reign in taking big leaps and changes, as the bubble may burst, so make sure that you stay grounded.
Chiron moves into Aries
Chiron, known as the wounded healer moves into Aries this Feb to stay for 8 years, this will be welcome as in Pisces since 2010, it may have caused you to feel inferior and frustrated, experienced setbacks which may have made you want to escape, and felt unable to make those changes that you craved. In Aries this all changes, you will be wanting to take assertive action, sometimes maybe without thinking! You will be wanting to push yourself towards your goals and doing a job that you actually love. You will be thinking about yourself but will need to find a balance within relationships. Some people may be going through an identity crisis and try to find themselves, which may be shocking to others. Follow your goals but be thoughtful of others feelings.
Eclipses:
This year we have 3 supermoon's (bigger and brighter than usual) and 5 eclipses(A complete or partial hiding of the sun, caused by the moon passing between the sun and Earth) the first solar eclipse being on the 5th of January in the sign of Capricorn at 15 degrees, usually it is always good to wait until we experience the first new moon of the year to start planting seeds for the year ahead, but with a solar eclipse you are better off waiting another few days. This eclipse is in close connection to Saturn(responsibility) and Pluto(transformation) you may be thinking about the past and reflecting on the year gone, you may be wondering where your get up and go is, hold on for a week before charging forward. You may experience some shake ups in your working environment. Air and Fire signs may find this period more challenging than water and earth signs.  
We have a lunar eclipse in Leo at 0 degrees on the 21st of January. We experienced 2 full moons at the end of last year at 0 degrees and another 3 this year, indicating that if you have not already made fresh starts than there will be more chances for new beginnings upon us, whether we chose them or not it will be destined for the start of something new. In Leo you may find that your creativity is heightened, but watch out as some people may come across as brash and egotistical, causing a few dramatic scenes!  There may be some issues crop up with your children. Water and Earth signs may find this period more challenging than Air and Fire signs.
Our next Solar eclipse is not until July 2nd and will occur in cancer at 10 degrees. Similar to the eclipse in January, it really is not a time to go charging forward or doing anything new. Emotions will be heightened and you will feel the need to retreat and hide away. You may be thinking about the home, and how you can make improvements. Do not be surprised if there are some outbursts of emotion and is a time for forgiveness. Air and Fire signs may find this period more challenging than Water and earth signs.
2 weeks later we have the Lunar eclipse at 24 degrees of Capricorn. Again, you will be feeling like staying at home and curling up, hiding away from the world, especially as this occurs during a mercury retrograde period too. Again, there will be an affect on the working environment, especially within a large company, look out for any shake ups or underhand behaviour.
The last eclipse of the year falls on Boxing day this year again in Capricorn at 4 degrees. This time however will bring us some luck as will be conjunct Jupiter bringing joy, good fortune and prosperity, making it a happy holiday period, but as if all solar eclipses it is best to wait a few days before planting your seeds for the new year.  Air and Fire signs may find this period more challenging than Water and Earth signs.
Mercury retrograde:
Mercury turns retrograde 3 times this year, in all 3 Water signs which may make you feel quite emotional and confused but at the same time be full of creativity. (For more info on Mercury retrogrades, please read previous posts) Remember that these periods can cause havoc with communication, travel, technology and electrics. So, make sure you always plan ahead, the week before and after can also be a little bit challenging. The dates are:
5/3/2019- 28/3/2019 in Pisces
7/7/2019-31/7/2019 in Leo back to Cancer
31/10/2019-20/11/2019 in Scorpio