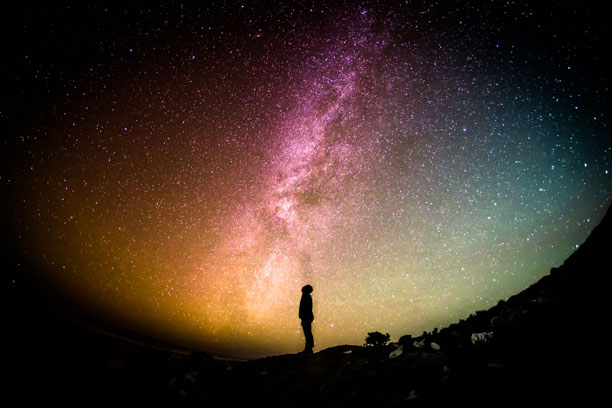 May Horoscopes
The months highlights for all signs:
6th May- Communications slow down 
7th May- Isolation, loneliness, work on self love, all will be well. 
8th May- Don't jump to conclusions
                High intuition
9th May- Power struggles
                 Hope for change
13th-        Exert your influence on a situation, positive day 
15th-        A month ahead for harmony in relationships and finances
                 May be a bit more defensive than usual today
16th-        Good communication
18th-        Positive full moon: transform something negative into positive. Illuminate repressed                             feelings and secrets. Mantra: I'm finally ready to let go
21st-        Good time for communicating, learning new skills, socialising and networking
29th-       There may be over optimism and confusion, so check yourself before you speak.
30th-        Dreamy
---
Monthly Horoscopes
read you sun, moon and ascendant sign (if known) as all will have an impact on you in some way. 
ARIES
The start of the month brings you a new beginning with regards to finances, maybe its time that you check out your PPI, insurances or anything that is owed to you. Money may come back to you in some way. You may be feeling a need for change this month and everyone might be getting on your nerves. Wait until the full moon in the 18th to make any changes, you will feel like a burden will be lifted, especially when it comes to your finances.  Set intentions around what you value. 
BEST DAYS: 1,2,3,29,30                                            
REST: 15,16
MANTRA: I FEEL UPLIFTED
TAURUS
Of late you may of been feeling overwhelmed or demotivated, but energy will start to increase. Your beliefs systems are being rocked right now and may feel a need for changes. Fresh starts are waiting for you, but what do you need to let go of? Love life may be up in the air and not sure how you feel, mid month you will be decided and clear of your way forward. Your communication are great this month and express yourself clearly, and look out for new projects or business ventures. Its time to move forward Taurus... the green light is on! 
BEST DAYS: 4,5,31                                                   
REST:17,18
MANTRA: I AM POWERFUL 
GEMINI
Your usually active brain has slowed down. do not feel pessimistic, use it as a time of rest and rejuvenation. Life gets more exciting mid month and you will enjoy being sociable with friends, family and loved ones. If single you might meet somebody new. You are going to be looking great, shining bright and will be very busy and active. 
BEST DAYS: 6,7
REST: 19,20
MANTRA: I AM REJUVENATING
CANCER
There may be a turning point in a relationship or friendship this month, and may be seeking support from others. There may also be old patterns repeating themselves so look at how you can change this situation. There will be great opportunities with work and fun, and despite it being your rest time of year mid month you will still have energy and motivation. You will stand out mid month professionally. You may also discover a new love or project. 
BEST DAYS: 8,9
REST: 21,22,23
MANTRA: I SEIZE NEW OPPORTUNITIES
LEO
You may have a fresh start within your career and is a good time to boost your reputation. You may be thinking about group work and communications. Mid month you will need to slow down and take some rest. The full moon is going to bring some issues to a head for you within the home and family life, especially if you have been working too much. You will need to look at your work/life balance. An old health issue may resurface, listen to your body, its trying to tell you something. 
BEST DAYS: 10,11,12
REST: 24,25
MANTRA: I HAVE A HEALTHY WORK/LIFE BALANCE
VIRGO
You may be craving change and there is a need to step out of your comfort zone. Your career may be pulling you in 2 directions. Excitement will build in your professional life and will enjoy a bit of healthy competition. There will be progress with a project or a relationship. Mid month you will have the backing from others. Its time to put those dreams into action! The full moon will bring a busy time of appointments, deadlines and errands. There may also be an issue with transport and relatives. Time for improvements!
REST: 26,27,28
MANTRA: I PUT MY DREAMS INTO ACTION
LIBRA
You have the chance to make some positive  lifestyle changes, and may be thinking about your health and fitness. relationships will be successful and may enjoy having conversations with others. 
You will feel confident and full of enthusiasm this month. Mid month career will be the focus and by the end of month something that has been weighing you down will finally be released and you will find yourself motivated for new goals and ambitions. 
BEST DAYS: 15,16
REST: 1,2,3,29,30
MANTRA: I AM CONFIDENT
SCORPIO
The beginning of the month can bring a fresh start within a relationship or partnership. You may open yourself up to healing and health pursuits. You will feel connected to your partner. Your confidence will increase as the month goes on and obstacles will finally fall away. You may book a special getaway or start a new study. The full moon on the 18th may bring emotions to the surface and feeling a need for some alone time. Listen to your heart, but do not overreact or make any hasty decisions.  
BEST DAYS: 17,18
REST: 4,5,31
MANTRA: I AM INDEPENDANT 
SAGITTARIUS
You can have a fresh start this month when it comes to your work and health. Its a good time to make any changes. You may find relationships competitive in a healthy way at this time, focus on what is good for you and a great time to connect to your creativity and intuition. The full moon on the 18th may bring you to a full stop, and will need some down time to recharge, relax and heal. By the end of the month you will be full steam ahead with projects and relationships. 
BEST DAYS: 19,20
REST: 6,7
MANTRA: I TRUST MY INTUITION
CAPRICORN
The beginning of the month brings you good connections with loved ones. You are thinking about your health and work goals this month and will receive harmony from spending time at home with the family, any tension can be resolved quickly. The full moon will get you motivated and excited about starting a new projects, if you are a leader do not be scared about bringing in any new fresh ideas! You will enjoy being needed and helping others this month and may be feeling the need to go and have a mini adventure!
BEST DAYS: 21,22,23
REST: 8,9
MANTRA: I FEEL HEALTHY IN MIND AND BODY
AQUARIUS
You may of started off the month needing to spend some time at home, re decorating and making everything feel comfortable. You diary will be full this month and find yourself spending time with friends and family, be careful not to say yes to every event or else you might find you spread yourself too thinly. The full moon asks you to find a balance between work and home. You may be needing better time management, and adjust your goals accordingly. Embrace any changes. 
BEST DAYS: 24,25
REST: 10,11,12
MANTRA: I SET BOUNDARIES
PISCES
You are starting to communicate in new ways and this may bring you some new connections. Mid month a creative business idea you have been working on will pay off. You possess a personal magnetism this month and will come across as confident. Home life may feel a little sticky and may need to make a few changes. Do not cling on to anything that is no longer working. You can gain some clarity. The full moon will bring a desire for something new and different, travel to someplace new, publish a project. Any legal matters looming will be resolved. 
BEST DAYS: 26,27,28
REST: 13,14
MANTRA: I EMBRACE CHANGES