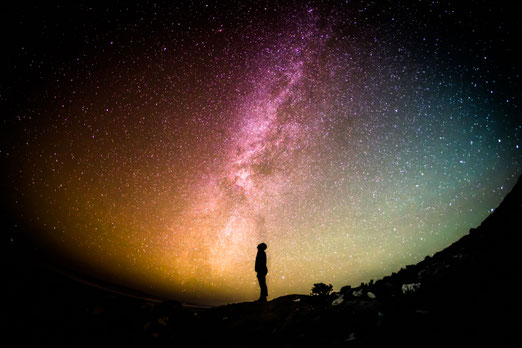 JUNE HOROSCOPES
This month's main highlights for all signs:
2nd- Intense emotions
3rd- NEW MOON IN GEMINI Communications heightened
4th- MERCURY MOVES INTO CANCER (until 26th June) Over the next month, don't look to the past, you may feel like withdrawing. Express your emotions and feelings. How is your past affecting your present? 
7th- New discoveries, excitement building
8th-VENUS MOVES INTO GEMINI ( until 4th July) Social life picks up, and will feel the love for life
9th- Loving and affectionate. Do not wait around for things to happen
10th-Cheerful and optimistic, but do not be arrogant. 
13th- Spiritual searching
14th- Be self aware. Don't bite of more than you can chew
16th-Daydreaming and imaginative
17th- FULL MOON IN SAGITTARIUS Unexpected news. Travel and study
18th- Balance spiritual and material needs. Irritable and defensive
19th- Power struggles. get to the bottom of any problems
21st- SUN MOVES INTO CANCER Focus will               be the home and nurturing
          SUMMER SOLSTICE 🙏
          NEPTUNE TURNS RETROGRADE-                      redefine spiritual needs
23rd- feeling indulgent
24th- Feeling romantic,  fantasy, don't want to face reality
26th-MERCURY MOVES INTO LEO (Turns retro in July) Be sensitive to others needs. Express your thoughts to yourself and communicate to others diplomatically
27th- Feeling curious, will not like restrictions
---
Monthly Horoscopes
read you sun, moon and ascendant sign (if known) as all will have an impact on you in some way. 
ARIES
This month starts off with you feeling in a communitive and social mood, by mid month you may be yo-yoing between home and work commitments. Your beliefs might be challenged. Make sure you have a good/work life balance and put your family first, do not neglect any family matters. The full moon on the 17th will have you thinking about and planning your next holiday and you may find yourself completing a study. It is likely you will meet new friends from a foreign country. 
BEST DAYS:  25,26                                       
REST: 11,12
MANTRA: I HAVE A GOOD BALANCE
TAURUS
This month your focus will be on finances and sharing your resources with others, making a commitment or signing a contract. You may feel a bit overwhelmed, but you might get a pleasant surprise on the 3rd. Make sure that you spend your money wisely, but do not be too tight with your pennies either! Investments will go well. The full moon on the 17th may make you feel a bit emotional and pick up on others vibes. It is important to let go of any attachments to your material things. You may be thinking about changing or updating your property. 
BEST DAYS:  1,27,28,29                            REST:13,14
MANTRA: I LET GO 
GEMINI
The spotlight may be on you this month and will be feeling a need to express yourself, especially on the 3rd. There is a need to relate to others, but be careful not to be emotionally demanding or similarly be depended on too much by others. You mind may at times be a little cloudy and you may have to stand your ground with someone. The full moon on the 17th may bring about a conflict in a relationship. Be careful not to be reactive or manipulated.  
BEST DAYS: 2,3,30
REST: 15,16,17
MANTRA: I EXPRESS MYSELF CLEARLY
CANCER
You will be feeling like curling up under a blanket at the beginning of the month and may not want to do much socialising, but you have a busy schedule, involving lots of communication, so may just carry on regardless. Make sure you take some time for rest. You may need to take some care of a loved one, make sure that you serve with a true spirit in all that you do. The full moon shines a light on your health and fitness. Look at your goals and take it easy. After the 21st you energy levels will pick up. 
BEST DAYS: 4,5,6
REST: 18,19
MANTRA: I REST WHEN I NEED TOO
LEO
You start the month felling rather sociable and in a party mood, you will be invited to a lot of events, spending time with good friends. However you will be feeling secretive and may end up brooding over something petty. There will be a chance for public speaking this month so be creative. The full moon makes you feel nurturing and maybe a little over protective. After the 21st you may feel the need to get away by yourself for some rest and recharging. 
BEST DAYS: 7,8
REST: 20,21
MANTRA: I AM CREATIVE
VIRGO
This month make sure that you get your home/work life in balance. You are super busy at work and in demand. You will be thinking about your goals and expectations, and there will be an increase in communication and social activities especially with groups of people. Make sure you schedule in some down time around the full moon on the 17th and think about your personal needs rather than everyone else's. 
BEST DAYS: 9,10
REST: 22,23,24
MANTRA: I AM BALANCED
LIBRA
You may be thinking about starting a new study or travelling somewhere new this month. It is a great time to get away somewhere for a recharge. If you cant go on holiday than visiting somewhere like a music concert will bring you joy. The full moon brings heightened intuition, and will feel a need to speak up to a relative about something. Be diplomatic. After the 21st your work will get busy and focus will be more on career goals. 
BEST DAYS: 11,12
REST: 25,26
MANTRA: I AM INTUITIVE
SCORPIO
You will feel some pressure being released this month and can take a sigh of relief. You will feel more in touch with your feelings, that maybe you have buried for a while. You may be thinking about your joint finances with a partner or in business. The full moon on the 17th shines a light on your feelings about security and the attachments you may have to material objects.  Make sure that this month you do not overspend or act impulsively with your finances. 
BEST DAYS: 13,14
REST: 1,27,28,29
MANTRA: I AM SECURE
SAGITTARIUS
Relationships are in the spotlight this month and you may need to make some decisions. You need to see the positive traits in a partner, as may feel the need to flee. Try to talk or write a letter to them. You may be surprised by the results. The full moon on the 17th has you feeling sociable and will enjoy going off and exploring, but try not to be selfish  by not telling people where you are going.
BEST DAYS: 15,16,17
REST: 2,3,30
MANTRA: I MAKE THE RIGHT DECISIONS
CAPRICORN
You will be enjoying work this month and the challenges it brings. You will be sociable and thinking about your health and fitness. You may become a little obsessed about the cleaning and feel that it is time for a de clutter. The full moon on the 17th makes you want to retreat from the world and hide away, so best to schedule a duvet day! 
BEST DAYS: 18,19
REST: 4,5,6
MANTRA: I AM HEALTHY 
AQUARIUS
you are feeling rather cheery and generous this month. Don't go buying all the rounds at the pub as may regret it at the end of the month! It is a good month to use your creative skills. The full moon on the 17th may put you in the spotlight and may be doing some work for the community. By the end of the month your focus will be on your service to others. 
BEST DAYS: 20,21
REST: 7,8
MANTRA: I AM HAPPY
PISCES
Your mind may be a little fuzzy this month and feel the need to be spending time at home rather than working. If you can work from home. You may feel that you are not getting the recognition you deserve in the workplace or at home. Focus on something creative that you enjoy. The full moon on the 17th puts your working environment in the spotlight, and you may be able to win someone over or make a good sale, which you make you feel happy. 
BEST DAYS: 22,23,24
REST: 9,10
MANTRA:  I AM PRODUCTIVE