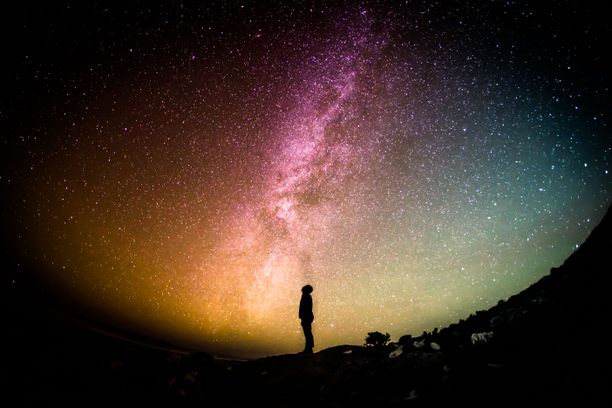 JULY'S HIGHLIGHTS
This month we are being asked to slow down and re-evaluate, rest, review, recharge and renew, As Mercury the planet of Communication turns retrograde for the 2nd time this year. ( for more info read upcoming post..) He will begin his retrograde Journey in Leo and make his way back to Cancer on the 19th, so you may find that emotions are brought back to the surface that you felt you dealt with in the last few weeks.  July also brings us 2 eclipses, making us look at where in our life we need to make changes, sometimes we have no control of the changes these will bring, but you can go through a transformation that will make you stronger. 
July 1st- MARS INTO LEO Mars enjoys his journey in Leo, Over the next 6 weeks, you will have high energy with a competitive spirit, feel playful and have an I am who I am attitude. 
July 2nd- SOLAR ECLIPSE IN CANCER Energy may feel lowered, its a good day to stay at home and retreat, try not to look to the past or dwell too much. 
July 4th VENUS INTO CANCER The next month you will have you home on your mind, whether it is redecorating, extending or spending more time with family. 
July 7th-MERCURY TURNS RETROGRADE Its time to retreat, rest, recharge, renew.  Communications may be particularly strained today. Go with the flow. The weather should be nice and warm however, and there might be news of Volcanos erupting, or bush fires. 
July 8th-  You will want to break free from the usual routine, spend it with friends. People might be defensive. Don't take yourself too seriously. 
CHIRON TURNS RETROGRADE- Where in your life do you need some healing, who do you give too much energy away too, what wounds are you carrying that no longer serve you? 
July9th- Find a balance between your needs and obligations.
July 10th- Good day to meditate or do some studying.
July 11th-  impulsive and restless, creative change. 
July 14th- Breakdowns or breakthroughs. 
July 16th- LUNAR ECLIPSE IN CAPRICORN This a bit of a stressful day. Mood may be pessimistic and a feeling of isolation. Things are not as bad as they seem however. Do something that you enjoy and do not overthink. 
July 18th- Fantasy and day dreaming, take off your rose tinted glasses in romance however. 
July 19th- MERCURY GOES BACK INTO CANCER This might bring some wet weather for the next few weeks. What emotions do you need to express? 
July 21st- Conflicts with loved ones, irrational behaviour. 
July 22nd -SUN MOVES INTO LEO For the next month people will feel more expressive and enjoy socialising. Focus may be on children.
July 24th- Appreciate the beauty around you. 
July 25th- Energy will be high, feeling good! 
July 26th- Proceed slowly and cautiously.
July 27th- A day for entertaining or enjoying entertainment, enjoy yourself, craft activities. 
July 28th- A day for healing and rejuvenating. 
July 29th- Expect the unexpected. Don't rush around.
July 30th- Energy may be low, and communication is difficult. 
July 31st- MERCURY DIRECT
                NEW MOON IN LEO Energy and creativity  will be heightened. Be giving to others and open your     heart. Be playful and shine your light. 
---
July Horoscopes
If you know you Ascendant sign or your moon sign, read these too as may relate more to what is going on for you right now. 
ARIES
The focus this month is on your home, internal and external and your creative side. You may be reconnecting with your Mother energy, especially on the 2nd and when Mercury moves back to Cancer from the 19th. The full moon eclipse on the 16th may put your career into the spotlight, watch out for any peers causing arguments. You may have a competitive streak this month, any kind of sport will be good for you. You will have good stamina. If you have children, you may find that they are getting under your feet a little! 
BEST DAYS:     22,23,24                                  
REST: 8,9
MANTRA: I AM PEACEFUL
TAURUS
The focus this month is on how you communicate with others, and the home environment. Maybe you are thinking of moving? It is best to hold off until after Mercury retrograde as is in your house of communication, and may cause a few delays or set backs. You may be thinking of the past and re connecting with a sibling orb a friend. The Solar eclipse on the 2nd may cause issues with communication, you may not be thinking clearly, so do not overact to others, you might hear some good news. The 16th may make you feel restless and want to go travelling, but make sure that you plan ahead and be prepared. By the end of the month you will be looking for a party or entertaining for others. 
BEST DAYS:  25,26
REST:10,11
MANTRA: I AM SAFE
GEMINI
Focus this month is on your finances and communication. You will need to avoid any arguments as you may feel that everyone is looking for one! Your planet Mercury is retrograde this month, make sure that what you own and what you value are aligned. The solar eclipse on the 2nd will make you need to re evaluate your finances. having a positive mindset will help you. The lunar eclipse on the 16th will bring a lot of emotion, if you are feeling angry or sad, its a good idea to write it all down, then burn them and let go. 
BEST DAYS: 1,27,28
REST: 12,13,14
MANTRA: I AM CALM
CANCER
Your uniqueness and finances will be in the spotlight this month. You may need to make some adjustments with your everyday routine and spending habits. It is a good time to re-evaluate. You will relate well to others and others will be attracted to your energy. You will have the chance to show the world what you are made of, and can achieve a lot this month if you set your mind to it. On the 2nd, make sure that you are thinking of the needs of others and not just your own.  The lunar eclipse brings your intimate relationships into the spotlight, and could end up in a make or break situation. Remain conscious and grounded. 
BEST DAYS: 2,3,29,30
REST: 15,16
MANTRA: I AM UNIQUE
LEO
This month you may feel like retreating and spending some time alone, you may also be feeling a little feisty. Check yourself before speaking and try to be sensitive. The solar eclipse you will especially like to spend some time on your own and if needed communicate your deep feelings to someone. The Lunar eclipse on the 16th may bring your health to your attention, and may be wanting to re organise your home or office space. By the end of the month your energy levels increase and can make a good impression on others. 
BEST DAYS: 4,5,31
REST: 17,18,19
MANTRA: I TAKE TIME FOR ME
VIRGO
You may find yourself battling between needing rest and having fun this month. Your ruling planet Mercury is making you re-evaluate your life goals and expectations, this will be especially so on the 2nd, when the eclipse may lead you to express yourself to a friend or doing some kind of group work which you are leading. The Lunar eclipse on the 16th makes you feel very protective over loved ones, especially your children, try not to be too possessive but stand your ground if need be. Take some time for you this month.
BEST DAYS: 6,7
REST: 20,21
MANTRA: I AM PROTECTIVE
LIBRA
You will feel pulled in 2 directions this month, between obligations and social events. Communication around you will be increased. Work could get a little hectic on the 2nd, keep your head down. The Lunar eclipse on the 16th will make you want to retire to your home and read a good book, but a family member may not let you, causing some conflict.  You will be busy connecting with friends and could make some new ones. Its a good time to join a new workout or creative class. 
BEST DAYS: 8.9
REST:22,23,24
MANTRA: I AM SOCIABLE
SCORPIO
Drama is possible this month especially within the workplace, try not to get involved. The solar eclipse on the 2nd is a good day to study or get away somewhere, in fact this month is a good time for both travelling and studying something completely new, remember however about Mercury and could bring a few surprises. Work will also be on your mind and can be very productive. The Lunar eclipse on the 16th makes an awkward aspect to your ruling planet Pluto, so watch out for any mechanical breakdowns, which make cause some frustration. 
BEST DAYS: 10,11
REST: 25,26
MANTRA: I AM PRODUCTIVE
SAGITTARIUS
You will be getting in touch with hidden aspects of yourself and will feel the need to travel but mercury might put a few spanners in the works. You may be full of wisdom right now but people are not going to want to listen. Its a good time to write a journal. The Solar eclipse on the 2nd might make you feel a bit emotional and possessive about what is yours. The lunar eclipse on the 16th you lead you to look at your values, and may find yourself having to defend your position. Surround yourself with familiarity. The 25th leaves you feeling in a good mood and physical energy will be high. 
BEST DAYS: 12,13,14, 
REST:1,27,28 
MANTRA: I AM OBJECTIVE
CAPRICORN
Partnerships in love and business is on your mind this month. Work with a loved one? You may find a few power struggles on the 2nd as you may not agree on a matter. It is good to lay out your expectations to one another. The Lunar eclipse on the 16th might leave you feeling drained and sensitive to the moods of others. You are nearing an end to a period of internal growth and maybe left part of your life behind, and now having to deal with appropriate issues. Don't let yourself be distracted from your self worth.  
BEST DAYS: 15,16
REST: 2,3,29,30
MANTRA: I AM WORTHY 
AQUARIUS
Focus this month is on health and the service you provide to others. Relationships may be difficult and misunderstandings can happen. Its a good time to have some you time and schedule a massage. The Solar eclipse may shine a light on your health, are you giving too much time to others? The lunar eclipse on the 16th will make you want to hide away from the madness of the world. get in touch with your spiritual side and trust your intuition. 
BEST DAYS: 17,18,19
REST: 4,5,31
MANTRA: I AM HEALTHY 
PISCES
Focus this month is on creativity and you will be full of ideas, make sure you don't miss any finer details. You might be feeling in the need for fun, but others might not get your jokes, so tread carefully. The Solar eclipse on the 2nd can make you feel over emotional or possessive. The Lunar eclipse on the 16th can put friendships in the spotlight and maybe hear something that you do not want to hear. Life may feel a little confusing right now and feel a need to escape from reality. 
BEST DAYS: 20,21
REST: 6,7
MANTRA:  I AM GROUNDED