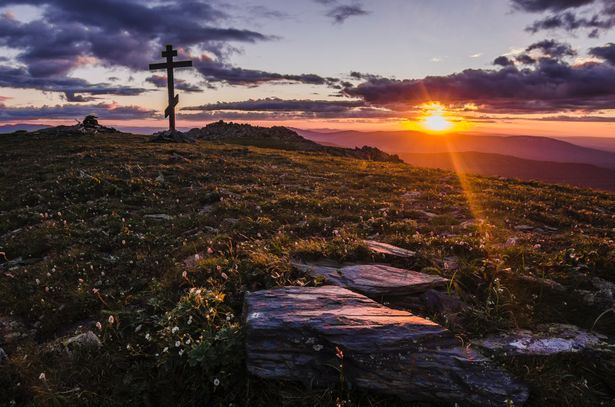 October's highlight's
All signs:
Now Saturn is in forward motion and Pluto just about to turn direct, you should feel a lot lighter going into October, This planets have been teaching us a lot about our boundaries and power. Have you been using it in the correct way? or been hiding from standing up for yourself? Although you may have had a rug pulled from beneath you over the last 6 months or having a feeling of not belonging you will start to feel you can move in a positive direction. Relationships may be in the spotlight this month so make you are honest with others and find a balance between giving and receiving. 
1st- Changes occurring in relationships. Its time to examine what needs to be changed. Growth is needed and is not a time to bury your head. 
2nd- PLUTO DIRECT
which has been retrograde since April 24th. Over this time some inner truths may of emerged with regards to authority, rules, reputation and career goals. Things may of changed course unexpectedly, facing truths and your shadow self. If you have done the work you will feel some forward movement and those turbulent times moving away.
3rd- MERCURY INTO SCORPIO
Time to look inward over the next 2 months (Mercury is turning retro on the 31st Oct) 
Get in touch with any hidden aspects. You will experience deep thinking and connections. Property and joint finances will be in the limelight. You may also thinking about collaborations with others and if they are working. 
4th MARS INTO LIBRA
Conflicts in relationships and partnerships of all kinds can occur over the next month. There may be a confrontation or will find it difficult to give in. Clear the air and sort through any problems. Avoid conflicts as much as you can. Its a good time to have some counselling.
5th- You may be overthinking, it is a good day to journal. 
7th- Slow down. Don't act hastily. Mind may be scattered and people may be blunt!      Patience and discipline will be in short supply.
Feelings of wanting to break out of a rut. People may get in your way. Don't make assumptions. Chinks may occur in your go structure, where in your life do you need to build your confidence? 
8th- Your energy levels may be a little scattered, don't overact to others comments. 
Its an intense time in relationships, but a good time for any financial support or seeking a loan. 
9th- Confusion and uncertainty. Avoid confrontation, and someone may be deceiving you. Trust your gut. 
People around you might be over dramatic. try to stay away from any drama. 
12th- watch out for an explosive release of tension. You may act implusively and feel a sudden anger and there could be unexpected ego conflicts. Any unresolved issues in relationships will come to the surface now. You may want to break free from the nornm and do something different. 
13th- FULL MOON IN ARIES 
Make a wish, it is a positive day to be with friends, review plans for the future and will work harmoiniously with others. 
Its also a good time to connect with your elders, do not isolate yourself from others or work too hard, get out in nature. 
14th- Let go of old patterns of behaviour. Watch out for breakdowns of machinery. Get it fixed now. There may be issue with power and control. 
15th- You may be feeling sensitive but creativity id heightened. its a ood day for day dreaming and reading. 
19th- Good day to solve a puzzle or mystery, time for deep studying, and may learn or teach others some valuable truths. 
20th- Get creative today! Also good for any business affairs.  You may connect to an older personand will enjoy being of service to loved ones. 
21st- A day for fantasy and day dreaming. You wont get much done practically dso take it easy. You will feel compassionalte towards others. 
23rd-SUN INTO SCORPIO
We tend to look inward when the sun moves to scorpio, and have a desire to feel things deeply. Transformation may be at hand. You may have property concerns but try not to over think them. 
25th- Mercury goes into its storm prepeparing to turn retrograde on the 25th. Now is not the time to start anything new. Instead make lots of notes and plan. 
A good day to spend with friends and enjoy yourself! its a light hearted day, and might be open and honest with your feelings, also a great day to go to a concert or party. 
27th- Be slow and cautious. May feel frustrated and fearful. Dont limit yourself, you will not appreciate anyone holding you back.
28th- All encounters may bring suprises today! Expect the unexpected. Restless energy and others may act irractically, dont take their actions personally. 
Past actions may come to the surface, confront them, do not hide from them. Energy levels may be low. Avoid confrontation and too much exercise as might cause a strain. 
30th- You will have an appreciation for beauty and find it easy to express your feelings. Good day for any scientific research. 
31st- MERCURY TURNS RETROGRADE IN SCORPIO
See next blog for how it may affect you personally. Being in the water sign of Scorpio, emotions may come to the surface, and may be feelings of anxiety for no reason. Things that have been hidden may rise to the surface. The weather mat turn rather wet and watch out for any water leaks! 
---
OCTOBER HOROSCOPES
If you know you Ascendant sign or your moon sign, read these too as may relate more to what is going on for you right now. 
ARIES  (21st March-20th April)
You may feel pressure in all kinds of relationships this month, and will end up needing to do some compromising. It is a great time to push forward with your career goals, transformation may be at hand. The full moon on the 13th you will feel the need to relate to others and may be thinking about a new image. By the end of the month you will be thinking and feeling deeply and feel the need put financial affairs in order. The new moon on the 27th you will be thinking about your property and investments.  
BEST DAYS: 12,13,14 
REST:  26,27
MANTRA: I COMPROMISE
TAURUS  (21st April- 21st May)
You have put yourself under pressure lately and it is time for some self care. The full moon on the 13th will leave you feeling in an unsociable mood and may find woman difficult to communicate with so get some rest if you can and so no to commitments. Find activities to do this month that you enjoy and will not be too tiresome. The 27th is the best time of the month for some romance, you will find it easier to express yourself to a loved one. 
BEST DAYS:  15,16
REST:  1,28,29
MANTRA: I REST WHEN I NEED TOO
GEMINI  (22nd May-21st June)
You may feel as though things are not going quite to plan and your body may be telling you to slow down. You may need to make some adjustments about what you give out to others. Surround yourself with good friends this month especially at the full moon on the 13th. Your planet mercury will be asking you to look after your health and mind over the next few months. The new moon on the 27th will make you take a look at your routines and get honest with your emotions. 
BEST DAYS: 17,18
REST: 2,3,4,30,31
MANTRA: I GO WITH THE FLOW
CANCER  (22nd June-22nd July)
You will need to stay present this month, particularly in romantic relationships. There may be some big shifts, and is necessary to move forwards. The 13th you may be thinking of changes within your career, look out for new opportunities. The new moon on the 27th will bring a welcome distraction from any relationship issues and you will enjoy being around children, getting in touch with your inner child or being creative.  
BEST DAYS: 19,20
REST: 5,6
MANTRA: I AM PRESENT
LEO  (23rd July-23rd August)
Its a month to try to breathe. You may be easily irritated by neighbours and other drivers. Communication will be important, so make sure you do so in a positive manner. The 13th is a great time to get away and do some studying. You may have felt lately you have been so busy focusing on health and work that the home has been neglected. The new moon on the 27th you might be thinking about fresh ideas for your living space. 
BEST DAYS: 21,22,23
REST: 7,8,9
MANTRA: I AM CALM
VIRGO  (23rd August- 22nd September)
All your hard work is paying off and will start to see some changes with your finances. A weight will be lifted. The full moon on the 13th you may receive some new regarding property. You will start to get creative again this month and good communication will be important, especially on the 27th, try not to overreact to a family member. 
BEST DAYS: 24,25
REST: 10,11
MANTRA: I AM POSITIVE
LIBRA  (23rd September- 23rd October)
 You will enjoying being sociable and relating to others and may feel that it is time that you stood up for yourself in someway, perhaps you didn't have the energy before, but now you will feel strong enough to express yourself, but be careful not to pick fights. The 13th is a great time to go on a romantic date and re connect with a loved one. Finances may be on your mind this month and will be drawn to spending on lavish items, do so with caution. The new moon on the 27th could bring in some good news on the finance front. 
BEST DAYS: 26,27
REST: 12,13,14
MANTRA: I EXPRESS MYSELF LOVINGLY
SCORPIO  (24th October- 22nd November)
You may be feeling emotional and need time for some self analysis. Don't cut yourself off from others too much, but It is a time for working by yourself rather than with others. The full moon on the 13th you will need to re assess your work/life balance and where you are spreading yourself too thinly. The end of the month you are needing to relate to others and feel more social. The new moon will put you in touch with others feelings. Mercury turning retrograde in your sign on the 31st will make you want to express your point of view but you will need to resist doing in an angry manner. 
BEST DAYS: 1,28,29
REST: 15,16
MANTRA: I AM BALANCED
SAGITTARIUS   (23rd November- 21st December)
Friends will lift your spirits this month and you may find some light relief in regards to your finances. The full moon on the 13th brings some positive change in relationships, a disagreement will resolve and can move forwards. You may start to feel a need for rest at the end of the month, especially on the 27th, spend some time on your own and schedule a duvet day! 
BEST DAYS: 2,3,4,30,31
REST: 17,18
MANTRA: I ENJOY LIFE
CAPRICORN (22nd December- 20th January)
After a period of not quite knowing what direction you are heading, you will be focused on work this month, make sure you are getting credit for all that you do. You will start to feel lighter and more positive now Saturn and Pluto are in forward motion. You have been through a lot lately, look how far you have come! You are so busy that you may not have time for relationships. The full moon may bring some changes within the home. The new moon on the 27th makes you in the mood to party and spend with friends. 
BEST DAYS: 5,6
REST: 19,20
MANTRA: I AM LOOKING FORWARD
AQUARIUS  (21st January- 18th February) 
Its a good month for travel, teaching or studying. Others are receptive to your charming nature. The full moon on the 13th you will be wanting to spend time with friends and relatives and may be doing something for the community. Your intuitive feelings are heightened. The end of the month brings your work into focus, you may have new ideas or a new beginning in regards to your work on the 27th at the full moon. 
BEST DAYS: 7,8,9
REST: 21,22,23
MANTRA: I AM FOCUSED
PISCES  ( 19th February- 20th March) 
 You will be thinking deeply and be wanting to sort out your finances at work and at home. It is a good time to ask for a pay rise, or push projects forwards. The full moon on the 13th may lead you to worry about money and become possessive of what you own. Try to be flexible with others and avoid conflict as wont go your way. The end of the month you will be thinking about getting away from the usual routine or start a new hobby or study. The 27th at the new moon is a day to resolve any difficulties in relationships. It is time to get honest with your feelings. 
BEST DAYS:10,11
REST: 24,25
MANTRA:  I AM FLEXIBLE