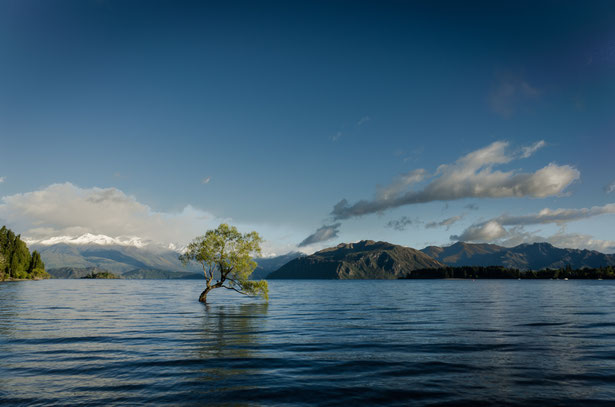 NOVEMBER HIGHLIGHTS
Highlights for all signs:
With Mercury now in Retrograde motion in watery Scorpio watch your emotions and your reactions, (see previous blog on Mercury retrograde for full lowdown) its a time for reconnecting and reflecting, take it easy on yourself and make sure you are planning rather than pushing forward, and all the other hiccups that come with Mercury retrograde Other than this it is a fairly nice month. Jupiter and Saturn will give you enthusiasm to move towards your goals, the 24th is a day to put in your diary as you should be feeling great! The full moon in Taurus will bring some stability and some light at the end of the tunnel when it comes to your finances. Neptune moves in direct motion at the months end, making life feel a little more magical and some dreams may become reality.  
Dates to remember:
1st- VENUS INTO SAGITTARIUS
Venus loves to travel in this sign and moves quickly, if going on holiday anywhere over the next month you will enjoy immensely and see new things. You may enjoy going to a concert, have some fine dining or start a new study. You will have an attraction to new places, experiences and different people.
3rd- A time for healing, taking care of the self and reaching out to others, sharing some compassion.
5th- You will be looking for excitement in relationships and may be feeling quite flirty, but at the same time could be rather argumentative. Look out for surprises when it comes to love.
8th- This is a great day to get things done! You will be taking work seriously and have good discipline. You may want to help someone out, but don't give in to too many demands.
Its a great day to balance your spiritual and material needs, and may achieve a breakthrough in understanding, it is a great time to share your views with other like minded souls. 
9th- A good day to solve a mystery, and do any deep work. You may want to get to the truth of the situation. Be careful of stubborn or wilful behaviour.
11th- You will want to get your point across to someone but be careful with mercury in retrograde, it could all come out in a flurry of words. Business is looking good but put off any new starts until the end of the month. 
12th- FULL MOON IN TAURUS 
This moon will enable you to get a plan and a timetable working smoothly, you will be looking at your security and finances and wanting to put them in order. Today there is also a lovely aspect from Mars and Jupiter so look out for new opportunities, you will have optimism for success bringing personal growth and will be in good spirit. It is a great day to exercise too.   
13th- It is time to clear up a personal situation or your environment! You might need to realign some of your intentions. 
Creativity and sensitivity is heightened. You are feeling sympathetic towards others. It is a nice time to sit back and listen to your favourite tunes, read some poetry or study the occult. 
14th- An unrealistic day in love, don't put your partner on a pedestal. No one is perfect. It isn't the best day to start a relationship and you may hear of a break up in a relationship. 
19th- MARS INTO SCORPIO
Over the next month there may be some conflicts with someone in power or authority. There could also be a disagreement in a partnership about money or held resources, try not to spend any money foolishly, not a great time to ask for a loan either. Go easy on yourself and others, you might feel that you can transform yourself through another and end up putting too many demands on your partner. 
20th- MERCURY TURNS DIRECT
You can take a sigh of relief, as Mercury turns direct, any miscommunication should start to clear up and you can start moving forwards with projects. 
21st- Go easy on yourself, you may be over analysing and energy levels could be low.
22nd- SUN INTO SAGITTARIUS
This marks the time of year that we start to get excited for the Christmas period and plan our social calendar. Its a good time to look at broadening your horizons, planning for study and travel for the year ahead. You might visit some new places, out of your usual routine. 
23rd- You will be in a generous mood and wanting to help others. 
24th- A positive day, especially for relationships. You will be feeling optimistic and eager. Its a good day to get a lottery ticket as there is luck in the air! You will have warm fuzzy feelings. Dont however let your ego do or say things that you can not take back. There could be a few firework's going off around you and change could be in the air. 
25th- VENUS INTO CAPRICORN
Over the next month, Relationships become serious and may be reserved in displaying affection. Business relationships will go smoothly and you will have a better than usual relationship with superiors, it is a good time to have that appraisal or chat about pay rises. You may be thinking about decorating your work space. If single you might find older people attractive or even start a relationship with someone at work.
26th- NEW MOON IN SAGITTARIUS 
This moon reminds us to look at the bright side of life and share any abundance with those less fortunate. Its also a time to think about expanding your horizons through travel, sports or study. 
27th- NEPTUNE DIRECT
Neptune in forward motion will make you feel dreamy, some dreams might start to come true, get to work on your insights and visions. Romance may be in the air. 
28th- Intuition, sensitivity and creativity is heightened. You may be over sensitive to the opinion of others. 
You may feel like doing something unusual and different. bored with the usual routine. Its a day for going with the flow and expecting the unexpected. 
30th- Look around with a critical eye, what needs to be changed? Mind is serious, it is a good day for teaching or learning. Don't over work yourself however. Try to see the lighter side of life. 
---
November Horoscopes
If you know you Ascendant sign or your moon sign, read these too as may relate more to what is going on for you right now. 
ARIES  (21st March-20th April)
You are thinking deeply this month, and may find out a secret or two! Finances may be on your mind this month, make sure you check the small print for anything you need to sign. The full moon on the 12th may bring you a surprise in regard to money, so a good time to buy a lottery ticket. Focus at the end of the month is on studying and travel, especially on the 26th, you could book a holiday of lifetime! 
BEST DAYS: 8,9,10
REST: 22,23
MANTRA: I BROADEN MY HORIZONS
TAURUS  (21st April- 21st May)
Relationships are in the spotlight and you will be focusing on finding a balance. Be open and honest and take time to listen before reacting. Try to avoid negotiations with anyone until after the 20th. The full moon on the 12th will make you feel good about yourself, and may feel a need to change your image. Focus at the end of the month is on joint finances, you may be seeking a joint loan or venture. You are given the green light on the 26th at the new moon, so say yes to those opportunities. 
BEST DAYS:  11,12
REST:  24,25
MANTRA: I FIND BALANCE IN RELATIONSHIPS
GEMINI  (22nd May-21st June)
You are on a mission to clean up and de clutter, and may be in the mood for entertaining others. You will feel a need to balance your work and home life. The full moon on the 12th you will need to get some rest and retreat, try not to be too critical of yourself or others. By the end of the month romance is in the air and the new moon on the 26th shines a light on your connections with others, bringing a fresh start in relationships. 
BEST DAYS: 13,14
REST: 26,27
MANTRA: I AM WORTHY
CANCER  (22nd June-22nd July)
You will be feeling more creative this month, and start to feel more positive. You will be more laid back and sociable, you may meet some fun new people. At the full moon on the 12th you are in a sociable mood and able to connect with a loved one about the future. By the end of the month, focus is on your health, you can make positive changes, and its time to go over your paperwork, make sure it is in order. Look out for a job opportunity on the 26th at the new moon, think it over before saying no, it could be very beneficial. Networking will bring rewards.   
BEST DAYS: 15,16,17
REST: 1,2,28,29,30
MANTRA: I AM CREATIVE 
LEO  (23rd July-23rd August)
The home is where the heart is this month, and may find you need to deal with some family matters, which may open some old wounds. Watch out for any maintenance works, as Mercury may be playing a few tricks. The full moon on the 12th puts your career in the spotlight, you may be starting over. The months end you need to be careful not to confuse the professional and personal relationships as could end up in a stale mate. The new moon on the 26th brings rewards connected to your creativity. 
BEST DAYS: 18,19
REST: 3,4,5
MANTRA: I HEAL OLD WOUNDS 
VIRGO  (23rd August- 22nd September)
You may be thinking a lot this month about how things have changed over the last 10 months and have a new perspective moving forwards, You are showing your true colours right now and people are seeing another side to you. The full moon on the 12th you are thinking about a new study or may meet someone new. The months end brings the home into focus and may be thinking about decorating. Home is where the heart is at the new moon on the 26th, you may spend some time reflecting and reminiscing,
BEST DAYS: 20,21
REST: 6,7
MANTRA: I AM LOOKING FORWARD
LIBRA  (23rd September- 23rd October)
You may be trying to put your finances in order this month, there may be a few hiccups but you have the support of your family members. Don't overspend, you will look back and think why did I buy that? The full moon on the 12th may bring some news about a property or inheritance. By the end of the month you are ready to communicate to others and speak your truth to a family member, especially on the 26th, the new moon may bring a resolution to an ongoing family issue. 
BEST DAYS: 22,23
REST: 8,9,10
MANTRA: I COMMUNICATE CLEARLY 
SCORPIO  (24th October- 22nd November)
You are starting to feel like yourself again, and there is support all around you. You may be presenting yourself in a new way which will be well received. Your sharp tongue could appear to someone close on the 12th at the full moon, you may need to say sorry. The months end brings your finances and security into the limelight, you may be finding new ways for material gain and living. You may attend an interview or meeting on the 26th at the new moon, which will lead you onto taking on new responsibilities.
BEST DAYS: 24,25
REST: 11,12
MANTRA: I AM SECURE
SAGITTARIUS   (23rd November- 21st December)
You may have some pleasant opportunities come up this month, try not to miss out on them as you may be feeling like retreating, spending time on your own. The full moon on the 12th you may find some missing paperwork or find the perfect pair of shoes or handbag. The months end puts you in the spotlight and will be charismatic. You will be feeling lucky, look out on the 26th at the new moon, as could be in luck if you use the energy wisely.   
BEST DAYS: 26,27
REST: 13,14
MANTRA: I AM LUCKY 
CAPRICORN (22nd December- 20th January)
Networking and group work will be important this month, You may be feeling a little unclear however about who to trust as everyone wants to be your friend. An ongoing situation may come to a head, but you will be proved that you were right about it all along. With regards to work, doing a little each day will bring benefits. The full moon on the 12th get creative, but watch out for a clash with a child. The months end you will feel like retreating, so take a break, especially around the 26th at the new moon, you will be feeling secretive but doing a meditation will give you some focus. 
BEST DAYS: 1,2,28,29,30
REST: 15,16,17
MANTRA: I TRUST MY INTUITION
AQUARIUS  (21st January- 18th February) 
Work is in the limelight and you may find it all a bit overwhelming, make sure that you take breaks and plan, rather than rushing forward. The full moon on the 12th brings a family gathering of some kind, where you will be reminiscing. The months end you are in a sociable mood and going to have a super busy calendar, schedule some down time in your diary. The new moon on the 26th you may be busy networking and partying at the same time. 
BEST DAYS: 3,4,5
REST: 18,19
MANTRA: I TAKE MY TIME
PISCES  ( 19th February- 20th March) 
You are feeling relaxed this month and feeling the need to go and explore, just be aware that mercury might pull a few tricks, if you are travelling anywhere plan ahead and avoid the traffic jams. The full moon on the 12th you will be wanting to communicate, but feeling rather sensitive, make sure you do not lose objective, some situations can not be changed. The months end your focus turns to work, and may be asked to prove yourself, but the planets are on your side, your hard work will pay off, especially at the new moon on the 26th, use your imagination to bring rewards, you may even get a bonus!
BEST DAYS:6,7
REST: 20,21
MANTRA: I AM SUCCESSFUL