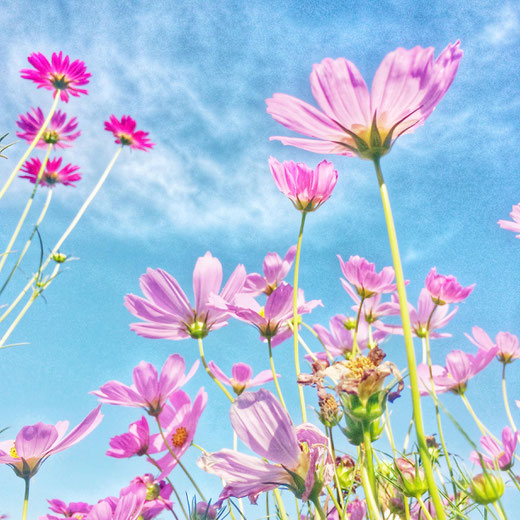 March Highlight's
Daily energy for all signs:
Spring is nearly here. It feels like we have not really had a Winter, instead Mercury retrograde in Pisces has seemed to of just brought us cleansing rain.....Mercury will still be in retrograde until the 9th (find out how it might have been affecting you in previous blog) and slips back into Aquarius, do not be surprised if you find a pattern repeating or experience a blast form the past! 
This month things are changing and we get an insight to the few years ahead when Saturn enters Aquarius on the 21st  from now until July (when it slips back into Capricorn until December) Saturn was last in Aquarius in 1992, so look back to what was going on back then. Saturn is comfortable in this sign and will start to show us how we can restructure, re build and make positive new connections. People will start to break free from the chains that we have been tied too. Venus moves into her own sign too this month, so people should be in a good mood, and when it makes aspects to Uranus on the 8th and Jupiter on the 27th you could get some pleasant surprises!  
 3rd- Venus square Saturn-
You may find it difficult today to relate to others, and will be craving independence. You will feel like your partner is putting too many demands on you, making you feel like you want to explode. You may be feel disappointed with a partner in some way, but remember no one is perfect, It is a good day to spend some time by yourself, and is a good time for introspection. 
4th- MERCURY MOVES BACK INTO AQUARIUS and moves back into Pisces in the 16th
Mercury is still in retrograde motion and slips back into Aquarius, so be aware you might be going over something that happened at the beginning of February, this time you have a second chance for looking at a situation from a different perspective, the next 5 days is a good time to go over everything, review and reflect. 
Mercury sextile Mars-
It is a busy day and you will be wanting to show you initiative to others. You are in an energetic mood and will want to take on any projects by yourself. You will easily defend yourself if you need to, as will have an inner confidence and belief in yourself and your abilities.  
VENUS ENTERS TAURUS  until 4th April
This is the home sign of Venus so she feels quite settled here, the one thing to be careful of is overspending on luxury items, however it can be a good period for financial negotiations, especially if you are selling your property or seeking to get a loan. 
 8th-Sun conjunct Neptune
Your sensitivity is heightened today, and you may be wanting to help others out, so is a good day to do something charitable. You will be interested in expanding your spirituality, or enjoy spending some time daydreaming. If you have allergies, you may find you are sensitive right now, and be careful if you are drinking alcohol today as might get drunk quicker than usual!
Venus conjunct Uranus
Expected the unexpected today, you will be seeking new experiences in relationships or through your creativity, you are wanting to do something different from the usual routine and seeking excitement. Step out of your comfort zone.  Something completely unexpected can happen today, you could make some kind of financial gain, but equally could lose out, so spend your money wisely. 
9th- FULL MOON IN VIRGO 
This Moon is a super Moon so will look extra big in the sky. tread carefully today as you may have a critical tongue and it could come back to bite you. It is a time to let go of unrealistic standards of perfection and be gentle on yourself and others. 
MECURY DIRECT
stays in its storm until march 19th
You can breathe a sigh of relief as mercury turns direct, communications will get easier, technology will be better behaved and you can get on with signing any contracts. It is also a time where you can now move forwards with those projects you may of dreamed of while Mercury was retrograde. 
11th- Sun sextile Jupiter
Today is a good day and everything should work out just as you planned. You will be feeling positive and is a great day to be around your friends or be a part of a group. Relationships with people in authority is also looking good so can be quite a productive and enlightening day. 
14th- Mars sextile Neptune
Today you will enjoy being around others and fell driven to help out others that may be in need. You might like to take some time out and meditate. Energy might feel lowered so rest if you can and do not push yourself to exercise. You may read an interesting book. You may also make some changes to your goals at this time. 
Sun sextile Pluto
If a situation around you has become confused or out of hand, then today is the day to sort it out. You may even feel like having a clear out. it is a day when you will be thinking deeply, and want to get to the bottom of any work. You may be working on self transformation and is a good day to learn something new. 
 16th- MERCURY RE ENTERS PISCES
Mercury moves back into Pisces, to stay until mid April, this make communicating emotional and at times rather confusing. The next month is a time where you will get more in touch with those hidden parts of yourself and feel a need to keep opinions to yourself. You may be more sensitive than usual, it is important to be open and express your feelings and any secrets you are holding onto. it is a time for reflection and you may like to do some studying, meditating or learning. You may start to learn more about a religion or spirituality. You may feel like going on a retreat where it is peaceful and tranquil. Do not hide from any confrontation however, the more open you are, the more people will open up to you. 
19th- Sun sextile Saturn
It is a day for getting on with things. You will have a strong self discipline and will have a practical mind. Work will be important to you so will set out to achieve and tie up any loose ends. 
20th- SUN ENTERS ARIES and SPRING EQUINOX
Today is the day of the Spring Equinox and always coincides with the first day of Aries and the beginning of the Astrological calendar. It is the start of Spring and represents the element of Air and new beginnings, ushering in fresh starts as we awaken from winter hibernation. It is important to go with the flow and rhythm of nature and the Earth. As the Earth finds a balance between night and day so does our bodies. We can experience certain symptoms at this time such as:
·        Dizzy spells
·        Nose bleeds
·        Sinus issues
·        Foggy brain
·        Insomnia
·        General exhaustion
 as the sun moves into Aries, we start to feel recharged and is a time where you can look at yourself and what it is you really want moving forward. This is a great time to get manifesting, especially as we also have a lucky transit on this day too (see below). It is also a good time to make an impression on others, be careful however to be sensitive to others needs. You may find it tricky to work with others at this time as you will have an air of independence and may be a little argumentative. You will be wanting to express yourself and it really is a time to be thinking about your needs. 
 Mars conjunct Jupiter
Energy is high and is great for any physical activity, but be careful of any risk taking as you could end up tripping over your feet or having silly accidents. You will have a total confidence in your abilities today and any ventures should prove successful, especially if it is something new. 
21st- SATURN ENTERS AQUARIUS
Saturn moving into Aquarius is a major sign change (moves back to Capricorn July until December) the last time it was here was in 1992, so anyone born between 1990 and 1992 will be going through their Saturn return ,which means they may be taking on some sort of new responsibility.  In Aquarius, Saturn is freer and in some senses will bring the community together, whether it is through fighting a cause or being more humanitarian. It may be difficult to work with others and find they are inhibiting you from getting ahead. If you have been working hard other the last few years, then you should start to see the fruits of your labour and your dreams and goals will start to take shape. 
22nd-Venus sextile Neptune
You will have an appreciation for beauty today, it is a great time to be within nature, and may enjoy doing a creative activity, such as poetry, art or listening to music. You will be sensitive to the needs of your loved ones, and can feel a real connection with others. You may even be escaping the daily grind and getting lost in fantasy or day dreaming. Enjoy! 
Mercury sextile Uranus-
It is a day for new discoveries and excitement it is important to go with the flow today and say yes to any adventures. Tackle any old problems or paperwork, you will have fresh ideas. You could have new ideas which will invite new avenues and aspects into your life. A great day to study too! 
23rd-Mars conjunct Pluto 
Be careful with your reactions or the ego today, as you may be wanting to run your own show and end up being quite ruthless and wanting to have power over others, or you may be the victim of someone else's power play and could end up in an ego conflict. So if anything arises, make sure you take some time out to breathe. It is a day for working long and hard to accomplish your goals, so get your head down.
24th- NEW MOON IN ARIES
This Moon is the best moon for planting new beginnings, and is your best chance to make a new start and meet any challenges with confidence and courage. So if you can find the time, sit down and make some new moon wishes. This is also the day that Venus will shine at her brightest.  
25th- Sun conjunct Chiron-
You will be sensitive and maybe looking back to the past. You are able to see your own flaws and work through them. It is a good day to be creative. 
28th- Venus trine Jupiter-
This is one of the best transits, bringing grace, ease and optimism. You will be feeling content and is a great day to be sociable or watch a show. It is a day for romance and any purchase made today will go well. It is also a great start to a holiday, ensuring your trip will be fun and calm. This day can bring happiness and good luck. 
Venus trine Pluto
Relationships will be intense and your love for someone could be rather strong. You may have a good chat with your partner which brings some psychological insights that brings you closer together. it is a great time to do some artistic work as you can connect to your deepest depths.  
30th- MARS ENTERS AQUARIUS until 15th May
When Mars enter Aquarius it is a time where there can be radical change and movement forward. It is a time to be cooperating with others and working as part of a group or a team. It will be good to achieve a balance between your own self interests and the interests of others, thus will help you to be more productive. You may find that your friendships groups change at this time. It is a good time to be active in group activities, make sure that you do not put yourself in a back seat however and let others take the limelight.  
31st- Mars conjunct Saturn
Today might be a difficult day and things might not go to pan with annoying occurrences. it is not a day to take a risk or launch something new because chances are they will not succeed. You might find other people irritating today and feel angry or end up sulking. Find something you enjoy doing to work off any tension.  
---
March Horoscopes
If you know you Ascendant sign or your moon sign, read these too as may relate more to what is going on for you right now. 
ARIES  (21st March-20th April)
This first part of this month you are needing rest and your intuition is heightened, listen to your dreams because they may indicate where you are holding yourself back, keep a journal by your bed. The full moon on the 9th you are raring to sort out any paperwork and get back into a routine again. The latter part of the month when the sun moves into your sign you are feeling full of life, especially on the 24th with the new moon in your sign too, bringing you optimism and a chance at a fresh start. 
BEST DAYS: 24,25 
REST: 10,11
MANTRA: I HAVE FUN
TAURUS  (21st April- 21st May)
You will start having more confidence in yourself this month, as Saturn moves into your zone of work, you may start to surprise yourself when you stand up to someone, or feel you can totally be yourself freely. The full moon on the 9th is a time to get creative and tune into your intuition. It is a good day to have some fun. The new moon on the 24th is a time you feel like you may want to retreat and curl up with a good book. On the 28th your planet Venus is in good aspect to Jupiter and Pluto, it will be a very happy day for you, so do not be afraid to shine your light! You may decide to have a makeover or revamp.  
BEST DAYS: 26,27,28
REST: 12,13
MANTRA: I AM CONFIDENT
GEMINI  (22nd May-21st June)
You may feel like you need to get a work/life balance at the beginning of this month, your hard work will pay off, this will especially be obvious at the full moon on the 9th, so make sure you schedule some time for you at home. After the 21st you will be ready for socialising  and may even be doing some networking or volunteering, at the new moon on the 24th, you are in demand and a friend may need your advice. When Venus makes good aspect to Jupiter on the 28th, look out for a nice surprise from a partner, or if you are looking at getting a loan, you might get the news you have been waiting for. 
BEST DAYS: 1,2,29,30
REST: 14,15
MANTRA: I FIND A BALANCE 
CANCER  (22nd June-22nd July)
You may feel like you have been on a bit of a roller-coaster when it comes to friendships and relationships, make sure that you get yourself out of any ruts and get out in the fresh air. You may get some pleasant or stressful surprises when it comes to finances this month, be prepared. A joint venture will work out well. The full moon on the 9th is a good time for communicating with a sibling or a neighbour. The new moon on the 24th in your 10th house of career, means that you can have a fresh new start or finally putting all those ideas into action. 
BEST DAYS: 3,4,5,31
REST:16,17,18
MANTRA: I AM ABUNDANT
LEO  (23rd July-23rd August)
This month is a good time to gently go with the flow and emotions will be close to the surface, so remember to chose your charm over your growl. The full moon on the 9th finances may be on your mind, you may have to share your possessions which you may find difficult to handle, you may feel the need to defend yourself over something. The New Moon on the 24th you are in the mood for travelling, or going somewhere new. Some people from your past might pop up this month too, and may then disappear as quick as they came in.  
BEST DAYS: 6,7
REST:19,20
MANTRA: I GO WITH THE FLOW
VIRGO  (23rd August- 22nd September)
You are feeling romantic or being wooed this month, so go out and have some fun together. If the relationship is new you may be making some kind of commitment to each other. The full moon on the 9th is in your sign and it is shining bright, it is a time to forgive and you will then be able to move forward in a positive direction. The new moon on the 24th could bring some good news in relation to finances, perhaps money has been tied up and is now released or you could win a little money. The 28th puts you in a creative mood and will be good to get connected with your inner child and have fun.  
BEST DAYS: 8,9
REST: 21,22,23
MANTRA: I ENJOY LIFE
LIBRA  (23rd September- 23rd October)
You may tend to avoid cleaning the house, but this month you will be in the mood for a spring clean, it will help you to feel fresher ad prepared for spring! The full moon in your 12th house on the 9th, you will want to be curling up with a good book or watching old movies or spending some time in nature to recharge your batteries. The new moon on the 24th you are in the mood for love and romances so make a date with your partner, if single get out and about! A financial issue can be solved this month and relatives may be very helpful. 
BEST DAYS: 10,11
REST: 24,25
MANTRA: I AM LOVED
SCORPIO  (24th October- 22nd November)
You are feeling sociable and creative this month and you will be able to express yourself easier than usual, so if you have been bottling things up then find a way to express yourself clearly. The full moon on the 9th you are feeling rather sociable and is a good day to do some networking, have some fun and go out dancing. The new moon on the 24th you are preparing and clearing for a new cycle within your work. You may even have a spring clean or start something new. You may feel you need to make some changes within the home, even moving some furniture around or re painting a room will lighten the energy. 
BEST DAYS: 12,13
REST:26,27,28
MANTRA: I AM CREATIVE
SAGITTARIUS   (23rd November- 21st December)
Home may be where the heart is this month, so take some time have a rest and put your feet up, catch up on boxsets or a good movie, allow yourself some downtime, you deserve it. The full moon on the 9th work is in the spotlight, it may be a bit of a manic day, and things may be changing for you, move forward with confidence. The new moon on the 24th is a good time to spend with children or pets. Your ruling planet Jupiter is giving you some breathing space when it comes to finances, treat your money with respect and the universe will repay you.  
BEST DAYS: 14,15
REST: 1,2,29,30
MANTRA: I REST WHEN I NEED TOO. 
CAPRICORN (22nd December- 20th January)
You have had it tough over the last few years, you will be pleased to know that your planet Saturn in your sign is finally moving this month, and you will feel a shift as Jupiter will now shine bright here. All your hard work will start to pay off, will find that you can breathe again and have some fun in your life. The full moon on the 9th you are in the mood to travel somewhere new and different or may start a new course or study. The new moon on the 24th focus is on the home, and may be feeling nostalgic, looking through old photos. You may be thinking it is time for a revamp of your home or moving to somewhere new. 
BEST DAYS:16,17,18
REST: 3,4,5,31
MANTRA: I AM HAPPY 
AQUARIUS  (21st January- 18th February) 
As Saturn moves into your sign this month it will be time to step up, over the next few years it may be time for a promotion, or become a leader for others. Whatever you aim for could be yours if you put in the hard graft. The full moon on the 9th has you thinking about your property, maybe there is some maintenance work to do or a joint venture to sort out. It is important to look forward and not back. The new moon on the 24th you may be spending some time with your relatives or neighbours. You will be feeling emotional so make sure when you are communicating you breathe first. 
BEST DAYS: 19,20
REST: 6,7
MANTRA: I AM A LEADER 
PISCES  ( 19th February- 20th March) 
Your intuition is heightened this month, so you will need to use some extra protection when going into new situations as some people may leave you drained. Image a pink bubble around you protecting your energy, this is especially important on the 8th when the sun joins with Neptune, keep a journal close to you to write any insights. The full moon in the 9th shines a light on your house of relationships, partnerships/friendships. If something is not working then now is the time to release it/them. The new moon on the 24th could bring a nice financial reward or you will be gifted something or you may upgrade your car. 
BEST DAYS: 21,22,23
REST: 8,9
MANTRA: I TRUST MY INTUITION