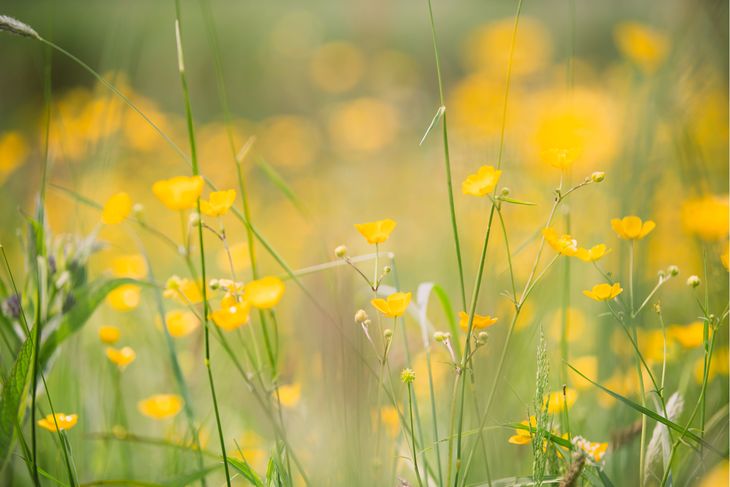 April's highlights for all signs
I hope that you are all surviving this very uncertain period. We are being forced to slow down and to go within, connect with our soul and our true nature. If we can we need to go out in nature, notice how the flowers are blooming, the trees are growing back their leaves, the birds chirping, we too will bloom again. The lead up to Easter is quite intense, so do not be surprised if there are more restrictions or things escalate, we could also hear of some truths that have been hidden. It is after the new moon that things will start to settle, especially when Pluto the planet of transformation turns retrograde on the 25th, bringing us a bit of breathing space, so maybe we will be able to socialize and get back to at least a little bit of normality. Uranus is in the spotlight at the end of the month so expect the unexpected and avoid too much caffeine as can over stimulate your nerves. 
3rd- VENUS ENTERS GEMINI until 25th June as turns retrograde in may)
Venus here normally increases our social activities, getting together with friends and family, this may be restricted at this time but think creatively by doing social nights through zoom, whats app or house party. You will be craving social communication, and want to lighten the mood want to communicate to others how much you love them. You may even start to write letters or postcards and making blogs, podcasts etc. This is not a time to be shy. The little things in life such as nature, your pets, good deeds will make you happy, Spread good vibes. 
Mercury conjunct Neptune-
Do not believe everything you are told today, especially by the media, there is something being hidden or mislead and we need to look past the superficial. We may also hear something we find pretty difficult to comprehend, look at the bigger picture before making conclusions. Other's may misunderstand you too so be careful how you word things at this time. It is a great day to use your imagination, just don't get carried away that it turns into an illusion. Do not enter legal negotiations at this time.    
4th- Venus trine Saturn-
You will give your partner some slack today, as after all we are all only human and living in difficult times where we are not in control. It is a good time to gt things out into the open. There may be clashes in relationships when it comes to finances, but remember you are a team and need to support each other right now,. It is not a time to have a what's mine is mine attitude. 
Jupiter conjunct Pluto-
Ummmm..... This transit can go one of 2 ways, you can create something great in your life or you can completely distort it. It can be for the good of others or for personal greed and power. There is likely going to be a conflict of interests. There could be protests, arrests and even violence as people become overly ambitious to get to the top. Equally we could have a crumbling of people in power as they are shown for what they are, and have no where to hide. On a personal level, use this day to scan your life and think about how you can make it better without having to use money or power to get there and success could come your way. 
8th- FULL MOON IN LIBRA 18 degrees
 Full Moon's are a time where things that were hidden come to light. When in Libra, it is the best time of year to bring personal or business relationships to a successful conclusion, and restore some balance but this full moon indicates some danger as we also have the once a year Mars square Uranus- that can bring impulsiveness, restlessness and rebellion, especially against those in control. Anger will rise to the surface and there could be accidents, attacks and sudden unplanned separations. You will need to make sure that you take deep breaths at this time and find some balance in your life. This full moon is known as the pink moon also marks the first full moon after the equinox and previews Easter weekend.
Mercury sextile Pluto-
You will be interested in mystery and investigating and will want to get to the bottom of any puzzles. It is a good day to study a new subject. You will see past anyone who is not telling the truth. You may teach others some valuable truths. What you learn today will help you for the better. 
Mercury sextile Jupiter-
Your mind is clear and sharp today and will have a good understanding of patterns that you may repeat in your life. You will have a clear understanding too about your life goals moving forward. You feel a need to work alongside others and see the benefits of working as a team. You may be itching to travel and will be thinking about places you can visit when you are able. 
Mars sextile Chiron-
You will feel like you can achieve anything today and will have the courage to make changes, your energy is balanced.
10th-Venus sextile Chiron-
Any wounds you have recently felt through a relationship, can be healed right now, it is a good time to talk things out or have a healing session. There is a generosity of spirit in the air, and people want to help. 
11th- MERCURY ENTERS ARIES-
Communicating will become less emotional and more fiery and straight to the point. Your mind may jump quickly from one thing to the next so take time to calm your nerves, as could lead to being hyper or feeling anxious. You will be wanting to get out and travel, although you may not be able to at this so find ways to bring nature into your environment. Your mind will be clear so it is a good time to make decisions and enter new negotiations.  
Mercury sextile Saturn-
You will want to look around your surroundings with a critical eye and may be feeling rather serious, wanting to finish off any projects. You will work carefully and methodically. Be careful not to mentally isolate yourself from others.
14th- Sun square Pluto-
You may have to encounter powerful pressures today and feel like you are being tested. It is a time to let go of old patterns of behaviour and may go through some kind of purging, which in time will help you to bring in new creative change. People in authority will feel restrictive and maybe playing power games. Look out for breakdowns of machinery or mechanical issues. You will have the strength to power through the day, despite any challenges.  
15th- Mercury conjunct Chiron-
You may be feeling very sensitive today and pick up on everyone's tome of voice, comprehending everything much more sharply. There is a feeling that things have changed and will never be the same again. 
Sun square Jupiter-
You will have he energy to get ahead as long as you are disciplined. Be careful not to over extend yourself however. You may be feeling in a generous mood, just be careful to to leave yourself short. Other people might be difficult today and be self righteous. Make sure you listen to others opinions and try to find a balance between you. 
18th- Mercury sextile Venus-
Today will feel lighter and you will enjoy reading, meditating or watching a feel good movie. Relax and enjoy the day. You will be feeling the love and may tell others that you love them, as you will be deeply in touch with your feelings. Surround yourself with beauty, whether in nature or objects, as it will improve your spirit. 
Mercury sextile Mars-
It is a busy day and you will be wanting to show you initiative to others. You are in an energetic mood and will want to take on any projects by yourself. You will easily defend yourself if you need to, as will have an inner confidence and belief in yourself and your abilities.  
19th- SUN ENTERS TAURUS-
Ahhh, a bit of calm will prevail as the sun moves into the sign of Taurus for the next 4 weeks, it is time to relate to the natural world and focus on creating and building for your future. Spending money on possessions may seem important at this time to lift your mood, whether it is jewelry, music or an art piece. be careful however, not to focus too much attention on the material. You may enjoy hosting a party for friends. 
21st- Sun square Saturn-
Today there may be challenges, delays and tests that will throw a spanner in the works to a plan you may of had. You may feel stuck in a rut and have a feeling of needing to break free. Try not to make too many assumptions about others, it might be worth saying to others what you are feeling to reach a mutual agreement. Energy may be low at this time so do not push yourself too much or be too hard on yourself. 
23rd- NEW MOON IN TAURUS 3 degrees-
New Moon's indicate new beginnings and luckily this new moon is a quiet one. It is a time to be in nature and surround yourself with beauty. It is also a time to look at your financial situation, make sure you are valuing yourself and not giving away too much to others.
25th- Mercury square Pluto-
You will need to keep an open mind today and do not become obsessed with an idea or thought. Try not to push your point of view on to others as you will probably end up provoking an argument, you may also find that someone else does this to you. It is a good day to go within and get in touch with your inner dimensions. Also a good time to do some studying. 
PLUTO RETROGRADE-
The small but powerful planet Pluto does a u turn today. This planets goes retrograde for 5 months of a year, when he does slow down it is a time for review. Pluto rules transformation, and tends to affect the economy, politics and the climate so this period could be literally quite life changing and will give us 5 months of breathing space (maybe we will be able to socialize again in small groups and gradually larger over this period, we could find out the effects that the C word has had on us globally and financially etc, could hear that this period that we have been in quarantine that the Earth is actually healing )  Be careful not to bury your head at this time, it is important to make positive changes. 
Mercury square Jupiter-
Today you should be feeling optimistic and positive. You will start to be able to make plans and examine long term goals. You will want to plan, just make sure that you do not overlook the small details, and remain flexible. Sometimes this transit can lead to being overly optimistic which can lead you to acting impulsively, so think before making any big decisions. 
26th- Sun conjunct Uranus-
Expect the unexpected today! There will be an electric and exciting feel in the air and a need to push beyond your normal boundaries. Today may bring many surprises, positive or negative. Things may not go to plan so remain flexible to sudden changes. Some people may end up striking out against restrictions that they can no longer bear. There is a feeling of a need to break free. You could feel nervous, excited or your nerves may be sensitized, so make sure you avoid any situations where there could be accidents.    
27th- MERCURY ENTERS TAURUS-
Our communication over the next few weeks, become less fiery and more practical and slow. Focus may be on finances and property. You will also be thinking about what it is that you value in life.  
28th-Mercury square Saturn
This is a good day for heavy work and activities that require discipline and practicality, but you will find it hard to communicate with others and people will misunderstand you. You may be hard on yourself at this time and take criticism to heart. Try not to dwell too much on the negative. 
30th- Mercury conjunct Uranus
 Today may bring excitement and will go by very fast. You will be able to get super creative and be quick witted, able to say the right things at the right time. The mind might be working so quick however, that your mind becomes scattered and act hastily. If you have a sensitive nervous system it may be more on high alert than usual, so try to relax as much as you can and avoid caffeine. Be extra careful if you are travelling, as your mind will be scattered and could make silly judgments. 
---
April Horoscope's
If you know you Ascendant sign or your moon sign, read these too as may relate more to what is going on for you right now. 
ARIES  (21st March-20th April)
You may be thinking about your appearance and craving changes, but do not do anything drastic (like cutting your own fringe or dying your hair a wacky colour) while we are in quarantine. Wait until you can get to the hairdresser. You may also be thinking about exercise and how you can put in in to your daily routine. The full moon on the 8th is in your love zone, so if all is going smoothly then it will be a great time to deepen your commitment, if not you may choose to walk away.  The new moon on the 23rd gives you an opportunity to earn some more money, if you have been undervalued in your job then you may get the recognition you deserve. You may even be thinking about a new career. Believe in yourself. 
BEST DAYS:  20,21,22
REST: 6,7,8
MANTRA: I BELIEVE IN MYSELF
TAURUS  (21st April- 21st May)
Use this time in quarantine wisely and do a new course or study that will help you to broaden your horizons. Travel may be on your mind, although you can't travel now, make a vision board of all those places you would like to visit.  New opportunities will appear when the time is right. The full moon on the 8th you will be wanting to get organised, sort out paperwork and maybe think about your daily routine, might be good to print off a planner. The new moon on the 23rd is in your sign, it is your chance for a fresh start, so if something is no longer working, make sure you do things your way, and not what others are telling you to do. Try not to take things too seriously, find a way t have some fun. 
BEST DAYS: 22,23,24 
REST: 8,9
MANTRA: I EMBRACE NEW OPPORTUNITIES
GEMINI  (22nd May-21st June)
You have been working on yourself ,and become more accepting of who you are. You may be working hard as part of a team and people are appreciative of your gifts. You may be looking at your spending habits at this time and realizing that you impulsive buy, or lend to others and not get back, you now have the power to resolve and start afresh. The full moon on the 8th you will be wanting to have some fun, it may be difficult to get out and socialize, but you could do something by video link with friends.  The new moon on the 23rd you will be feeling like resting and recharging your batteries, so book yourself in with a favourite book or a good feel movie. 
BEST DAYS: 25,26
REST: 10,11,12
MANTRA: I ACCEPT MYSELF FOR WHO I AM
CANCER  (22nd June-22nd July)
You may be going through a rebirth when it comes to relationships, Maybe you are having to spend a lot of time together at the moment in ways that you can be more open and have more fun time together, or maybe you have wound each other up so much that you decide to make a parting, whatever ensues just know it is the right thing. If single there may be a suitor that arrives out of the blue. The full moon on the 8th in your house of the home will have you thinking about decorating or looking through old albums and reminiscing. The new moon on the 23rd is a great time for you to make wishes and may find that an old friendship is renewed or a stale one ends. 
BEST DAYS: 27,28,29
REST:12,13,14
MANTRA: I EMBRACE CHANGE
LEO  (23rd July-23rd August)
You may be thinking about your health this month and wanting to get to the route of the issues. Your body speaks your mind, so what are you holding onto? You may also be thinking of detoxing in this time at home. The full moon on the 8th you are thinking about the way you communicate and it is possible that you have a connection to your neighbour or sibling. The new moon on the 23rd brings your career into focus, maybe you will start to do something new, or you will find that you save money on things like travel.  
BEST DAYS: 29,30,31
REST:15,16
MANTRA: I LISTEN TO MY BODY
VIRGO  (23rd August- 22nd September)
This month it is wise to not be too impulsive, anything that is meant to be will be. You are always super organised and may at this time have nothing to do, so make a routine that you can make fun. The full moon on the 8th, you may need to have a chat with a partner about finances, getting everything down on paper will make things more clearer. The new moon on the 23rd you may start a new study that will help you to expand your horizons once you get back into your usual routine at work.  
BEST DAYS: 4,5,6
REST: 17,18,19
MANTRA: I AM ORGANISED 
LIBRA  (23rd September- 23rd October)
You may be thinking about finding out more about your family tree at this time, and feel the need to beautify your home, you may come across some old photos or memories that make your heart sing. You will also be thinking about being more creative. The full moon on the 8th is in your sign, You have worked hard on yourself over the last year, so give yourself some praise for what you have achieved over the last year. The new moon on the 23rd you could hear some good news, relating to an inheritance, a rebate or money that is owed. A second property might bring prosperity.  
BEST DAYS: 6,7,8
REST: 20,21,22
MANTRA: I AM MOVING FORWARDS
SCORPIO  (24th October- 22nd November)
You may need to be thinking outside the box at this time, there may be issues that you now need to challenge head on, rather than burying them, whether it is at work or at home, its time to get things out in the open.  The full moon on the 8th you will want to be taking some time out for you, so schedule a duvet day and catch up on your favourite box sets. The new moon on the 23rd puts your love life in focus, there may be a new beginning, a new attraction or your partner may surprise you in some way. 
BEST DAYS: 22,23,24
REST: 8,9
MANTRA: I EXPRESS MY EMOTIONS
SAGITTARIUS   (23rd November- 21st December)
You will be wanting to spend a lot more time in nature this month and giving yourself a well earned rest. You have gone through a lot recently and should be proud of yourself now you will be turning a corner. There could be a positive shift in your earning potential, but you will need to put the time in. On the full moon on the 8th, you will be in a sociable mood, even if you can not be around your friends right now, you should find some novel ways to keep them entertained! The new moon on the 23rd brings a fresh start to your routines and health. What can you do differently? what do you want to give up? 
BEST DAYS: 10,11,12
REST: 25,26
MANTRA: I AM HEALTHY 
CAPRICORN (22nd December- 20th January)
You have had a difficult time over the last few years, and being under quarantine could be taking its toll or you are actually quite enjoying time to yourself. This month you will feel stronger and able to make fresh starts. It is time to get to the bottom of any underlying issues. The full moon on the 8th puts your career into focus, it is a time for putting yourself out there a little bit more and standing your ground if you need to against a manager. The new moon on the 23rd you are feeling like having some fun and romance, and may start a new project that is creative. 
BEST DAYS:12,13,14
REST: 27,28,29
MANTRA: I AM STRONG 
AQUARIUS  (21st January- 18th February) 
You may be redefining your goals at the moment, and feel frustrated as plans have come to a halt due to the pandemic. It is important to slow yourself down at the moment and take little steps. All will be well again soon. The full moon on the 8th you may be connecting to others from abroad, who are helping you with your advancement. The new moon on the 23rd home is where the heart is, you may be clearing out some rooms, getting rid of clutter, planting seeds in your garden or preparing for someone to come and stay, which may help you out financially. 
BEST DAYS: 15,16
REST: 29,30,
MANTRA:  I TAKE THINGS SLOWLY
PISCES  ( 19th February- 20th March) 
Be gentle on yourself, some situations you can not control, you did your best and you are more appreciated by others than you think. Someone may  be straight talking this month and make you feel pushed into a corner. The full moon on the 8th has you worrying about your partners finances and property, try not to overthink things as all should work out just fine. The new moon on the 23rd brings a new beginning within the neighborhood, or you may be thinking about new ways to travel or passing that driving test, bringing you more freedom, or you may do a course to improve your technology skills.  
BEST DAYS: 17,18,19
REST: 4,5,6
MANTRA: I GO WITH THE FLOW