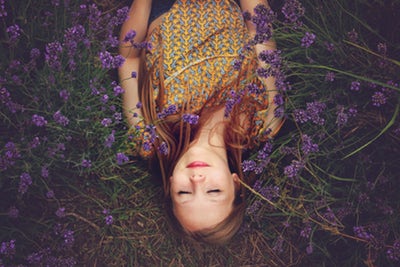 Highlight's for all signs
The planets are rather laid back this month, so you will also feel the need to take a step back and catch up with all those people you haven't seen over the last 2 months. Take time also to catch up with maybe a faster pace of life. We have an eclipse on the 5th and is a good time for adventure and travel, if you cannot get to your planned destination, try and do something fun and different closer to home, or set up a scene in your garden. Mercury turns retrograde from the 18th and is a time to be getting on with jobs around the house and within the garden, declutter or do the weeding. You may feel inward at this time so be kind on yourself, it is ok to rest and take some time out. We have a lunar eclipse in Sagittarius on the 5th, This eclipse triggers a series of 3 eclipses. If things are not working in your relationships then things may start to come to light over the next month, and could also bring changes within society. The next eclipse is a Solar eclipse on the 21st and will be visible in the UK, if you are up early enough at 7.41AM, you should be able to get a glimpse of it, it is a powerful time for change, for some, it is a time where the past needs to be healed before being able to move forward. Look out what is going on within politics and could bring changes within the royal family too.
2nd-Venus square Mars-
This day can be full of passion or full of ego energy. Venus energy is gentle, whereas Mars energy can be fiery and pushy. There could be misunderstandings, try to compromise with the opposite sex. 
3rd-Sun conjunct Venus-
It is a time to clean up any toxic emotions. People will be feeling generous and kind. Romantic sparks could fly today when you least expect them. 
5th-Mercury sextile Uranus-
It is a day for new discoveries and excitement it is important to go with the flow today and say yes to any adventures. Tackle any old problems or paperwork, you will have fresh ideas. You could have new ideas which will invite new avenues and aspects into your life. A great day to study too! 
Mercury square Chiron-
You may be feeling very sensitive today and pick up on everyone's tone of voice, comprehending everything much more sharply. There is a feeling that things have changed and will never be the same again. 
FULL MOON LUNAR ECLIPSE IN SAGITTARIUS-15 DEGREES AT 20.12 otherwise known as a strawberry Moon or the hot moon. This Moon is normally lower in the sky and has a golden tinge. It is a time to look at the bigger picture in life and how you would like to expand your mind. If you are wanting to take up a new study or adventure, it is now time to take a leap of faith. 
6th-Sun square Mars-
You may be feeling conscious of yourself and your motivations. It is possible that you will have ego conflicts with others. People will be looking for an argument, so be conscious of what you are doing.  Energy levels will be high, so is good to find an outlet for this by doing something vigorous. Any personal frustration today can lead to illness, or an accident, so keep your thoughts and intentions high.
9th-
Mercury enters its storm as it slows down to turn retrograde on the 18th. The storm acts like a retrograde, so it is time to start to slow down, and not start anything new. 
11th-Sun square Neptune-
 It is a day where you will need to be honest with yourself, you may not want to face up to it, but you may see the things that you need to let go of and what to keep to be able to move forward happily. 
13th-Mars conjunct Neptune-
You may be putting others on a pedestal and over idealizing them, which could lead to you having the wool pulled over your eyes. Keep your wits about you. It is also a time that you may pick up more infections than usual so look after your immune system. Avoid negative situations or drinking too much alcohol. 
14th-Sun quincunx Pluto-
 You may have to encounter powerful pressures today and feel like you are being tested. It is a time to let go of old patterns of behaviour and may go through some kind of purging, which in time will help you to bring in new creative change. People in authority will feel restrictive and maybe playing power games. Look out for breakdowns of machinery or mechanical issues. You will have the strength to power through the day, despite any challenges.  
16th-Sun quincunx Jupiter-
 You will have the energy to get ahead as long as you are disciplined. Be careful not to over extend yourself however. You may be feeling in a generous mood, just be careful to not leave yourself short. Other people might be difficult today and be self-righteous. Make sure you listen to others opinions and try to find a balance between you. 
18th-
MERCURY TURNS RETROGRADE IN CANCER FOR 3 WEEKS
 Mercury is on his backward tour again, this time in the emotional and homely sign of Cancer. Here it is a good time to do any repairs or renovations that are needed in the home or garden. Be aware of the usual mercury hiccups however, such as delays, breakdowns in communication and of machinery, and misunderstandings. People from the past are also likely to pop up, but can disappear just as quickly once Mercury turns direct.
Mars sextile Pluto-
 You will be concerned about moving towards goals in your life, but may need to make some changes, do not worry as these new plans will be an improvement. It is a good time for teamwork as people are cooperative at this time.
20th-Mars sextile Jupiter-
New opportunities may open up today. It is a great time to deal with authorities or legal issues. Physical energy is high and you should be feeling in high spirits and good health. It is a great day for a run or doing physical exercise.
SUN MOVES INTO CANCER
This is a time where you are concerned about your family and the home. You will like to be in familiar surroundings and be wanting to spend time alone or within a safe space. Home is where your heart is. It is a good time for mediations, reading, re connecting with people from the past.
SUMMER SOLSTICE-
This Is a time for balance and marks the first day of Summer and the longest day of the year.
21st-
NEW MOON SOLAR ECLIPSE IN CANCER 0 DEGREES AT 7.41
 This New Moon is an intense one, being on the very same day as the solstice and being a Solar eclipse. The Cancer new Moon is a safe time to reflect on the past, but not so good for starting something new. It is a good day to spend with family or spruce up your home, enjoy the Sun in your garden.
Sun quincunx Saturn-
Today there may be challenges, delays and tests that will throw a spanner in the works to a plan you may have had. You may feel stuck in a rut and have a feeling of needing to break free. Try not to make too many assumptions about others, it might be worth saying to others what you are feeling to reach a mutual agreement. Energy may be low at this time so do not push yourself too much or be too hard on yourself. 
23rd-NEPTUNE TURNS RETROGRADE
Neptune takes a u turn for the next 5 months, Neptune symbolizes illusions, dreams and fantasies. When in retrograde motion it is a time to take off your rose-tinted glasses, and see things for what they truly are. it can be hard facing the reality of a situation but this period of time will help you through. You will re define your spiritual needs.
25th-VENUS TURNS DIRECT
Once Venus is in forward motion relationships and finances are now brought back to the present day, you are able to let go of any differences in a partnership and start to look towards the future.
27th-MARS MOVES INTO ARIES-
Mars is happy in its home sign of Aries. The last 6 weeks you may have felt like you were walking through sludge. Energy and passion levels should start to increase. This is a great time to initiate new beginnings and take action. It is a time for being active and accomplishing goals. Be aware that Mars will be in this sign until the end of the year as will turn retrograde in September.
28th-Mars sextile Saturn-
A great day for planning and doing projects that take a lot of patience. Good for keeping your head down and getting on with any work, as you will not have much physical energy. You will have a good discipline and will work in a practical, looking towards the future way.
30th-Jupiter conjunct Pluto-
This is the 2nd of 3 conjunctions this year and like in April, this transit can go one of 2 ways, you can create something great in your life or you can completely distort it. It can be for the good of others or for personal greed and power. There is likely going to be a conflict of interests. There could be protests, arrests and even violence as people become overly ambitious to get to the top. Equally we could have a crumbling of people in power as they are shown for what they are, and have nowhere to hide. On a personal level, use this day to scan your life and think about how you can make it better without having to use money or power to get there and success could come your way. 
Sun square Chiron-
You will be sensitive and maybe looking back to the past. You are able to see your own flaws and work through them. It is a good day to be creative. 
Sun conjunct Mercury
It is a day to have many conversations, as words will come easier than ever before. If you need to get your point across to someone or speak your truth this is a great day to do so. Your mind is clear and is also a great time to start a new project. Also spend some time thinking about your future. You will be feeling restless so try and move around as much as you can. 
Sun sextile Uranus-
Life takes an interesting turn today, and encounters with others will be anything but dull. Through activities with friends and neighbours you may encounter new experiences that expand your knowledge. You will feel alive and quick witted and be looking for fun. It is a good time to make changes in your surroundings and a time for creative change!
---
JUNE HOROSCOPES 2020
If you know your Ascendant sign or your Moon sign, read these too as may relate more to what is going on for you right now. 
ARIES (21st March-20th April)
BEST DAYS: 13,14,15
REST: 27,28,29
MANTRA: I RELEASE THE PAST
You may find yourself looking back at past mistakes this month, but you must not dwell and forgive yourself, take care around the home as when Mercury turns retrograde you may end up having to deal with broken down microwave or washing machine. Your planet Mars moves into your sign at the end of the month and will give your energy a boost. The full Moon on the 5th you will be thinking about a new study or desperately wanting to book a holiday. The new Moon on the 21st home is where the heart is, and it is possible that you may start a new project or business working from home. Someone you may have not seen for a while may pop up too.
TAURUS (21st April- 21st May)
BEST DAYS: 16,17,18
REST: 2,3,29,30
MANTRA: I SURRENDER TO THE FLOW OF LIFE
You may be struggling right now to know your life path, and although you may be thinking of a new career, now is not the time to take a leap, despite feeling restless, hold on a little while longer. You have been keeping your head above water for a while and may feel like everything is getting on top of you. It is ok to tell others that you are not coping or need some help. The full Moon on the 5th, you are wanting to sort out your finances, you may get some help from an unexpected source. The new moon on the 21st you are thinking about new study and maybe thinking of travelling in new ways such as cycling, Travel may be delayed due to Mercury being retrograde from the 18th, so plan ahead and its likely your car may be needing its MOT or repairing. It is possible you will hear from a sibling with some happy news.
GEMINI (22nd May-21st June)
BEST DAYS: 18,19,20
REST: 4,5
MANTRA: I HAVE STRONG WILL POWER
If you have a habit you would like to break, then this is the month to do it. You may sometimes feel like you are moving 2 steps forwards and one back, but keep going. The full Moon on the 5th puts your relationships in the spotlight, and might meet someone mysterious, try to play it cool for now and let things unfold naturally. The new Moon on the 21st look out for new opportunities, especially when it comes to finances and finding a bargain, Mercury is also in the same house when it turns retrograde on the 18th, be careful with your spending, but you could have a surprise payout or gift.
CANCER (22nd June-22nd July)
BEST DAYS: 20,21,22
REST:6,7
MANTRA: I LOOK AT THINGS WITH FRESH EYES
You may have felt like you are living in a Groundhog Day of late, and it is time to look at things in new ways. Maybe it is time to look at a new career or approaching any tricky situations in new ways, especially within relationships. You need to put your needs first. The full Moon on the 5th you are feeling like getting organised, decluttering and researching. The new Moon on the 21st you are shining bright and should feel your energy returning, you may be wanting to do something impulsive, have a makeover or a wacky hair colour. Mercury in your first house will help you want to speak out about how you feel, but may at times feel anxious, so have that remedy to hand to calm your nerves, or go and spend some time by the sea.  
LEO (23rd July-23rd August)
BEST DAYS:23,24,25
REST: 8,9,10
MANTRA: I AM CONFIDENT
You will be able to handle anything life throws at you this month and will be feeling creative and playful. The full Moon on the 5th you might be wanting to do something new and exciting, or help a good cause or charity event. You may be feeling confident and flirty, but be aware that you may be looking in the wrong direction for love. The new Moon on the 21st you will feel like retreating, it is a great day to take some time out for you, read a good book, have a long soak in the bath or spend some time by the sea.
VIRGO (23rd August- 22nd September)
BEST DAYS: 25,26,27
REST: 11,12,13
MANTRA: I MAKE TIME FOR ME
You may be feeling like you are getting no time to yourself, and constantly putting others first. Make sure that you find time for your hobbies. The full Moon on the 5th things may get a little touchy at home, and you may be looking back to the past. It is a good day to spend with a good film and food. The new Moon on the 21st puts your friendships in the spotlight, you may make some new acquaintances or get in touch with someone from the past. Your ruling sign of mercury  is on your tail this month, if you have a dispute that needs sorting with colleagues, then tap into those planning and perfectionist skills of yours and all will work out in your favour.
LIBRA (23rd September- 23rd October)
BEST DAYS: 27,28,29
REST:13,14,15
MANTRA: I LET GO OF THE PAST
Any previous rifts that you have had with family members will now have the chance to be healed and released. You may also be looking at your family history. The full Moon on the 5th will be a busy day of communicating and checking emails, you may also get some news from a family member. The new moon on the 21st your career will be in the spotlight; you may be thinking about new ways to work or be asked to do something where you are centre stage. Be aware Mercury is also retrograde in your career zone, so there could be some misunderstanding in the work place or your work could be piling up.
SCORPIO (24th October- 22nd November)
BEST DAYS:2,3,29,30
REST: 16,17,18
MANTRA: I AM CALM
You may be feeling a little bit irritable with neighbours or a friend that refuses to see your point of view, and could be feeling like you need some space from intimate partners. The full Moon on the 5th has you thinking about your finances and boundaries, you may also be thinking about a new car. The new Moon on the 21st has you in a meditate mood and maybe wanted to get away to somewhere exotic, Spend some time on your own by the sea or in the woods if you can. Your ruling planet of Pluto is asking you to be patient with your plants, now is the time for setting seeds.
SAGITTARIUS (23rd November- 21st December)
BEST DAYS: 4,5
REST:18,19,20
MANTRA: I TRUST MY INTUITION
Your psychic powers are enhanced this month, so if there is something you are wanting to learn or dig deeper about, this is the month to do so. The full Moon on the 5th has you feeling energetic and able to express yourself clearly, you may be thinking about changing your image. It is time to let go of anything holding you back. The new Moon on the 21st may bring some positive news in relation to a property or finances. Make sure that you make the most of this month, by exploring new hobbies.
CAPRICORN (22nd December- 20th January)
BEST DAYS: 6,7
REST: 20,21,22
MANTRA:  I LIVE LIFE TO THE FULL
You do not always like being centre of attention, but might find yourself in the spotlight this month, you are feeling a lot more optimistic and confident than you have in years, so enjoy it. The full Moon on the 5th you will feel like retreating and meditating. It is a great time for self-care and treat yourself to some luxury. The new Moon on the 21st you will be thinking about romance and is a great time to go on a date, just be aware that Mercury is turning retrograde in your relationship zone, you might meet someone exciting but it is possible it will not last.
AQUARIUS (21st January- 18th February) 
BEST DAYS: 8,9,10
REST: 23,24,25
MANTRA:  I FORGIVE MYSELF
You may be procrastinating this month and overthinking some of your actions. You are going through a reset, so be easy on yourself. It is important that you go with the flow this month and trust all will work out as it should. The full Moon on the 5th you are feeling sociable and may be doing some kind of teaching or bringing a group of people together. The new Moon on the 21st you are in an organised mood, and is a great time to break a habit or start a new exercise regime.
PISCES (19th February- 20th March) 
BEST DAYS: 11,12,13
REST: 25,26,27
MANTRA: I GO WITH THE FLOW AND TRUST THE UNIVERSE
You have been working hard recently and constantly worrying about the future. This month make sure you make some time to get creative and have some fun and go with the flow rather than pushing ahead. If single, consider who you have in your life already where there is a spark between you, as they could be partnership material. The full Moon on the 5th puts your career in the spotlight, it is a god time to reassess your goals, or apply for that new position. The new Moon on the 21st you are feeling flirty and is a great time to have a mini adventure, do something new and different!