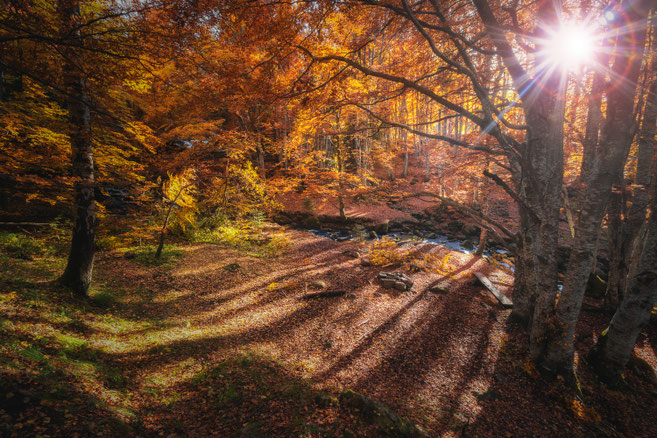 DAILY ENERGY FOR ALL SIGNS
The Moon is highly charged this month, starting the month with the harvest full Moon and ending the month with the hunters full Moon, and a new moon in between, the harvest Moon in Aries is a time for tying up agreements and contracts, although this Moon is impulsive and fiery, so need to be aware of ego conflicts, There is also an opportunity for healing any feelings of abandonment with Chiron connecting to this Moon. The new Moon in Libra will bring a bit of romance mid-month on the 16th and the full Moon (which will be a blue moon- 2 moons in one month) on Halloween will heighten your psychic senses. It is also a good time to change over your wardrobe and prepare for cozy nights in, connecting to the changeable planet of Uranus it is a day to expect the unexpected. Mercury turns retrograde mid-month in the sign of Scorpio, this is the last time this year and in a water sign yet again, as well as the usual hiccups, expect wet weather, emotional outbursts, leaks and secrets to come out! It's time for a clear out of all those negative emotions. 
1st- FULL MOON IN ARIES AT 9 DEGREES AT 10.05 PM
This moon is known as the Harvest moon, this moon is large and bright in the sky and marks the first full moon after The Autumn equinox. It suggests precious working hours are extended by this moon's silvery light, so that the harvest can be brought in.
Watch out for an explosive release of tension. You may act impulsively and feel a sudden anger. There could be unexpected ego conflicts. Any unresolved issues in relationships will come to the surface now. You may want to break free from the norm and do something different.
This full Moon also conjuncts the healing planet of Chiron, which may make you feel sensitive and will pick up on the emotions of those around you. You need to nurture your heart at this time, and heal any pain you feel of abandonment or rejection.
2nd- Sun quincunx Uranus
Today can bring some sudden news or unexpected events. Be flexible and prepared especially if travelling anywhere as there could be a breakdown or delays. Relationships may be difficult today, especially if you feel restrictive or restricting someone else in some way. It is a good time to change your routine and do something differently. Watch how you go, as you may be accident prone. Patience could be hard to find. 
VENUS MOVES INTO VIRGO until 29th October
Venus in Virgo for the next is not particularly happy, there may be some difficulties that you need to confront and resolve, instead of focusing on romance, you will likely be concentrating on work and health matters. Relationships with co-workers, employees and superiors should be harmonious however. There is a willingness for teamwork and any difficulties can be resolved easily. You will be busy focusing on the practical matters and you should be feeling healthy, but may want to indulge in some sweetness, do so with discipline.
4TH- Mercury quincunx Chiron
This is a day where you will take whatever is said literally and be feeling sensitive to others emotions. it is a good day to look at what is wounding you or what you are holding onto. Communicate how you are feeling to others. 
PLUTO DIRECT
Pluto turned retrograde on the 25th April, as Pluto rules the subconscious, it was a time for personal growth to areas that needed a shakeup, sometimes painfully so.  Now, Pluto turns direct it is time to make the changes needed and reflect on what has changed over the last 5 months, and what a rollercoaster it has been! Pluto tends to affect the economy, politics and the climate so this period we could find out the truth globally and financially etc, expect big transformations to happen within the next 4 months. This is not going to be an easy ride, as Pluto retraces his steps forward, but we will get some clarity and some hard truths. 
Pluto nudges us to wake up to the truth within us. You may feel like it is time to stand up for yourself and do so with confidence.
7th- Mercury moves into its storm
Mercury enters its storm as it slows down before turning retrograde on the 13th. It is not a favourable time for new projects, just follow through with those projects you have already started. Write down new ideas and plans with the date and time they occurred, then work through them after Mercury turns direct in November. 
Mercury opposite Uranus
Mind is stimulated, may get bored easily, be flexible or the day could be quite nerve wracking. The day could be full of surprises good or bad. it might be hard to keep up with the pace of the day. Try not to make any rash decisions or be impulsive, as you could later on regret it. Drive carefully. 
8th- Venus quincunx Chiron
Any wounds you have recently felt through a relationship, can be healed right now, it is a good time to talk things out or have a healing session. There is a generosity of spirit in the air, and people want to help. 
9th- Mars square Pluto
It is time to transform the world around you, or you may find that you are having power struggles with another. Your energy level will be high and you will be on a mission to get things done. Ego energy is high so watch out for clashes or opposition. People can be rather ruthless, especially if you are part of a big cooperation. Keep your head down and do not react.
10th- Venus trine Uranus
Today you will be feeling excited and wanting to get away from your usual routines. You will not want to be around anyone that bores you. It is a day where you could meet new, and unusual people, and is a great time to have a party with friends or flirt. If you meet someone new, be aware that the energy is fun but unstructured, so may be exciting but not necessarily long lasting.
11th- Sun square Jupiter
You will have the energy to get ahead as long as you are disciplined. Be careful not to over extend yourself however. You may be feeling in a generous mood, just be careful to not leave yourself short. Other people might be difficult today and be self-righteous. Make sure you listen to others opinions and try to find a balance between you. 
Sun quincunx Neptune
You may be feeling confused and uncertain today, you are sensitive to others but can pick up on negative energy too. You will want to avoid any confrontation and tend to agree with others, even if you don't! And may feel withdrawn and not have much confidence in yourself. Relationships can be confusing, if you feel someone is deceiving you-they probably are. It can be hard to communicate your truth and may be wearing rose tinted glasses.
12th- Jupiter sextile Neptune
You will be looking at the positive aspects of life and feel a need to help others less fortunate than yourself, which will bring a sense of fulfilment. You will feel a faith in the universe or someone will give you some, or gain some spiritual insight from parts of your surroundings that you may take for granted. Be careful how you spend your money today as you may take a risky gamble.
Mercury sextile Venus
Today will feel lighter and you will enjoy reading, meditating or watching a feel-good movie. Relax and enjoy the day. You will be feeling the love and may tell others that you love them, as you will be deeply in touch with your feelings. Surround yourself with beauty, whether in nature or objects, as it will improve your spirit. 
13th- MERCURY RETROGRADE IN SCORPIO until 3rd November
Mercury is on his backward tour again, this time in the brooding and intense sign of Scorpio, along with Mars still in retrograde it is a time to keep your head down as fireworks are likely to go off.
Here it is a good time to get to the depth of any issues connected to property, or your inner desires. Be aware of the usual mercury hiccups however, such as delays, breakdowns in communication and of machinery, and misunderstandings. People from the past are also likely to pop up, but can disappear just as quickly once Mercury turns direct. In a Water sign Mercury can cause floods, leaks and mishaps with sinks and washing machines. If this happens, ask yourself where in what area Am I not expressing my emotion or feeling overwhelmed?
Sun opposite Mars
You are ready for some action today, However, you may be impatience, reactive and aggressive in your manner. You will love an adventure and are prepared to take risks. You need to guard against accident proneness. You may enjoy sports today; certainly, you will take pleasure in setting challenges for yourself and competing with others.
15th- Sun square Pluto
You may have to encounter powerful pressures today and feel like you are being tested. It is a time to let go of old patterns of behaviour and may go through some kind of purging, which in time will help you to bring in new creative change. People in authority will feel restrictive and maybe playing power games. Look out for breakdowns of machinery or mechanical issues. You will have the strength to power through the day, despite any challenges.  
16th- NEW MOON IN LIBRA AT 23 DEGREES AT 1.05 AM
This Moon is all about balance and our interactions with others. It is a time to wish for the best relationships you can have with others, including love, marriage, business partnerships and with friends or foes. Think about how you can bring about more balance in relationships and what you may need to let go of to move forward.
18th-Sun square Saturn
Today there may be challenges, delays and tests that will throw a spanner in the works to a plan you may have had. You may feel stuck in a rut and have a feeling of needing to break free. Try not to make too many assumptions about others, it might be worth saying to others what you are feeling to reach a mutual agreement. Energy may be low at this time so do not push yourself too much or be too hard on yourself. 
19th- Mars square Jupiter
Today you can achieve a lot and feel quite energetic, but proceed with caution as we tend to act foolishly under this transit and do not act in a reckless way, as it is possible you will make judgement before thinking. It is a great time for furthering new projects, but try not to over extend yourself. 
Venus trine Jupiter
Content and at peace, you may like to share your feelings with everyone that you meet. Any new friendship or romantic relationship started today will work out well, bringing out the best qualities in one another. it is a great day to get together with friends and have a party. It is not a time to attend to any serious matters. 
Venus quincunx Mars
This day can be full of passion or full of ego energy. Venus energy is gentle, whereas Mars energy can be fiery and pushy. There could be misunderstandings, try to compromise with the opposite sex. 
21st- Venus square Pluto
Relationships may be rather intense today and may feel that things are changing within a relationship that you cannot control. Change is a good thing right now, so try not to cling on to what is no longer working. Relationships need growth and change to survive, so let go of control and manipulation towards a loved one, otherwise they may rebel. 
22nd- SUN MOVES INTO SCORPIO
We tend to start to look inwards when the Sun moves here. And may have a desire to feel and experience everything deeply. Transformation may be at hand. You may have property concerns or about finances with a business partner (especially as mercury is in retrograde) try to stay positive and not overthink.
24th- Venus trine Saturn
You will give your partner some slack today, as after all we are all only human and living in difficult times where we are not in control. It is a good time to get things out into the open. There may be clashes in relationships when it comes to finances, but remember you are a team and need to support each other right now. It is not a time to have a what's mine is mine attitude. 
25th- Sun conjunct Mercury
It is a day to have many conversations, as words will come easier than ever before. If you need to get your point across to someone or speak your truth this is a great day to do so. Your mind is clear and is also a great time to start a new project. Also spend some time thinking about your future. You will be feeling restless so try and move around as much as you can. 
27TH- MERCURY MOVES BACK INTO LIBRA
Things will feel a little less intense when Mercury moves back here, relationships will feel more harmonious, but be aware if there was something you should of sorted out within your relationship a month ago and didn't then things will may be brought to the surface, you may here from someone you have not been in contact for some time.
28TH- VENUS MOVES INTO LIBRA
Venus is at home in libra and can bring harmony to all relationships, even those where it is rather difficult. There will be a balance between egos and people will be willing to compromise more than usual. You will find it easier to express your affection and make your feelings clear. It is a good time to make peace with someone if there has been conflict, and disputes legally, finically or personally can be resolved.
Sun quincunx Chiron
You will be sensitive and maybe looking back to the past. You are able to see your own flaws and work through them. It is a good day to be creative. 
31st-
FULL MOON IN TAURUS AT 8 DEGREES AT 2.49 PM
This moon is known as the Hunters moon and seems to have an orange colour.  Named as the preferred month to hunt summer-fattened deer and fox unable to hide in now bare fields. Like the Harvest Moon, the Hunters Moon is also particularly bright and long in the sky, giving hunters the opportunity to stalk prey at night.
You may feel like you are having power struggles about finances with another. It is a time to stop worrying about lack and who owes you what. Instead look where you can give to others. This Moon is conjunct Uranus, which can bring some unexpected surprises! You will be feeling in an impulsive mood, it is a good time to do something different. 
---
OCTOBER HOROSCOPES
Monthly Horoscopes for October 2020
If you know your Ascendant sign or your Moon sign, read these too as may relate more to what is going on for you right now. 
ARIES (21st March-20th April)
BEST DAYS: 1,2,28,29,30
REST: 14,15,16
MANTRA: I AM TRUE TO MYSELF AND MY BELIEFS
You will be feeling in good spirits at the full moon on the 1st and may be wanting to change your style. The new moon on the 16th you are feeling flirty and if single a new relationship could be on the horizon, or a committed one will be renewed. The full moon on Halloween brings good news to a money matter that may have been ongoing, and can take a sigh of relief. It is a month to be true to yourself and your beliefs, Mars may be nudging you to redefine your goals.
TAURUS (21st April- 21st May)
BEST DAYS:3,4,5,30,31
REST: 16,17,18
MANTRA: I STEP OUT OF MY COMFORT ZONE
You will be wanting to take some time out at the full moon on the 1st, make sure you set boundaries and schedule some pamper time. The new moon on the 16th is a great time to look at your health. You may have been putting off that exercise regime but it is the best time for you to start and will be pleased with the results if you stick to it. The full moon on Halloween is a good time to step out of your comfort zone and do something new and different, it could bring a few surprises and will be highly sensitive to the needs of others and your own. Mercury turning retrograde in your relationship house may cause some communication issues.
GEMINI 
(22nd May-21st June)
BEST DAYS: 5,6,7
REST: 18,19,20
MANTRA: I AM ORGANISED
You will feel yourself being able to relax a little this month and be feeling in the mood to get creative and have some fun. The full Moon on the 1st is a great time to be thinking about your goals and wishes for the year ahead and maybe do something new within the community. The new Moon on the 16th you will be feeling excited and may decide to start a new project, you may also be feeling in a passionate mood. The Full Moon at months end you will be highly intuitive and feeling in the spirit of Halloween, you may decide to have a little party or do a ceremony. Your ruler Mercury is in a backspin from the 13th so make sure that you prepare for any travel delays and prof read your texts before sending and make sure you are sending to the right person.
CANCER (22nd June-22nd July)
BEST DAYS: 8,9,10
REST: 21,22
MANTRA: I GO FOR WHAT I WANT
You may be feeling like you are moving one step forward and two back when it comes to relationships and your creativity. The planets are trying to get you to take a step back, reflect and then make that decision! The Full Moon on the first could bring an ending or new beginning within your career. You are in control so be brave and take the steps needed! The new Moon on the 16th you will be thinking about sprucing up your home or have a clear out ready for the colder months. The Full Moon at Halloween could bring a few surprises and will be a good time to do something within a group setting, you may even be teaching or facilitating something yourself.
LEO (23rd July-23rd August
BEST DAYS: 10,11,12
REST: 23,24,25
MANTRA: I LET GO
You may be letting go of some control this month, the equinox may have left you feeling rather tired, and feel happy to relax for a while and look within, which may surprise people around you, as normally the one organising. The full Moon on the 1st is a great day to get away and visit the sea or the woods to revive your batteries. The ne Moon on the 16th you have a chance to resolve an issue with a sibling or neighbour. The full Moon on Halloween is stirring up your work zone, and you may decide to make an unexpected change or go after that new position.
VIRGO (23rd August- 22nd September)
BEST DAYS: 12,13,14
REST:25,26,27
MANTRA: I
You are ready to embrace the unknown and learn new things and see new places. Your ruling planet Mercury turns retrograde from the 13th and will have you in a spin if you have not made your usual lists. Neighbours or family members may be expecting a lot of you at this time or pushing your buttons. The full Moon on the 1st you may feel more emotional than usual, and picking up on others vibes, so make sure you put up that protective bubble. The new Moon you are thinking about finances and working out your future income. The full Moon on Halloween is a great day to visit somewhere new and different or you may finally finish a project or study.
LIBRA (23rd September- 23rd October)
BEST DAYS:14,15,16
REST: 1,2,28,29,30
MANTRA: I SHINE MY BRIGHTEST SELF
You will be finding yourself feeling balanced this month and finding the perfect way to give time to others and time out for you. You will be feeling romantic at the full Moon on the 1st, so make sure you schedule a date, or book yourself in to watch a soppy movie, it is also the perfect time to heal any wounds between yourself and a loved one. The new Moon on the 16th is in your sign and is a great time for a fresh start, whether it is a job, a relationship, a diet or a new found confidence, you are feeling positive about moving forward. The full Moon on Halloween you will be tuning into others emotions and may get some psychic insight. There may also be a surprise when it comes to your property or an inheritance.
SCORPIO (24th October- 22nd November)
BEST DAYS: 16,17,18
REST:3,4,5,30,31
MANTRA: I TAKE TIME OUT FOR ME
You are quite happy this month to be in your own bubble and not get caught up in any drama going on around you. Your planet Pluto moving in forward direction will be very welcome for you, and will gain a sense of forward direction, community spirit and more able to go with the flow. The full Moon on the 1st is the perfect time to do your paperwork, get it all in order or start a new routine that you have been putting off. The new Moon on the 16th is the perfect day to escape and indulge yourself in all your senses, in a place that you feel totally at peace. The full Moon on the 31st love is in the air and will be wanting to live for the moment and do something daring and different.
SAGITTARIUS (23rd November- 21st December)
BEST DAYS: 18,19,20
REST: 5,6,7
MANTRA: I LIVE FREELY
Luck is on your side this month so do not miss out on any opportunities. New doors are opening, especially if you are wanting to live a bit more freely. The full Moon on the 1st you are feeling creative, and connect to that inner child and dance. You may also feel the need to express your feelings to someone. The new Moon on the 16th you are feeling like doing something within the community or with friends, if you are thinking of starting up a new project, now is the time to start planning. The full Moon on Halloween you may have a clear out or decide that you need to reduce or enhance the hours of work that you give out to others. Mercury turns retrograde in your house of secrets, so someone may tell you one, or you may accidently let one slip out. It is a good time to redefine your dreams and goals.
CAPRICORN (22nd December- 20th January)
BEST DAYS: 21,22
REST: 8,9,10
MANTRA: I MOVE FORWARD WITH CONFIDENCE
Pluto moving forward this month is going to bring you some light relief, you will now start to feel more in control of the direction that your life is heading. It is a time for positivity and taking chances. You can transform your life now! The full Moon on the 1st home is where the heart is, and may be thinking about your attachments to your home and the memories that you have had there, but at the same time feel ready to move forward and heal the wounds. The new Moon on the 16th is a time where a new beginning can begin for you in the workplace, you feel ready and excited for the new challenge! The full Moon that falls on Halloween has you in the mood for some fun, creativity and romance, do not be surprised if you hear of a new admirer.
AQUARIUS (21st January- 18th February) 
BEST DAYS: 23,24,25
REST: 10,11,12
MANTRA:  I EMBRACE THE NEW
You may have had to take a few detours this year, but a new opportunity may come knocking that you never thought you would do pre pandemic, and may be combining travel with work. The full Moon on the 1st highlights your neighbourhood, so if there is anything that needs resolving or fixing, now is the time to do it. The new Moon on the 16th indicates a new study or course that you will teach to others, do not put it off. On the full Moon on Halloween, home is where your heart is and may decide that it needs a good spruce up, or thinking about making changes, it could indicate a family member leaving to go to pastures new or a new pet entering, With your planet Uranus strongly linked to this moon and mercury in retrograde, watch out for surprises within the home or a revelation from a family member.
PISCES (19th February- 20th March) 
BEST DAYS: 25,26,27
REST: 12,13,14
MANTRA: I GO WITH THE FLOW
You will find it easy than normal this month to go with the flow when it comes to finances and any changes, you are excepting what is and letting go of control thanks to retrograde Mars. The full Moon on the 1st will highlight this, as you learn to let go of past experiences with finances that may have left you feeling lack. The new Moon on the 16th you will be very connected to your intuition and your psychic senses, it is a good time for any spiritual work. You may also be investing some money into a new scheme or towards your property. The full Moon on Halloween is a time you will want to communicate with another, keep your emotions in check and be honest, be aware with mercury retrograde, may not come out the way you intended. There may also be something going on within your neighbourhood.