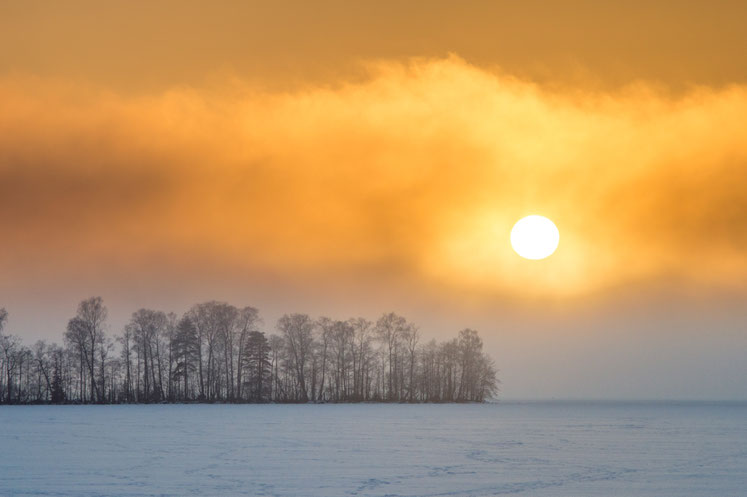 December 2020
OVERVIEW:
We end the year with quite a few big changes, that set the theme for the next decade. The biggest moment will be on the 21st at the Winter solstice, as well as marking the shortest day and the Sun moving into the sign of Capricorn, we also have the big Jupiter/Saturn conjunction. This only happens every 20 years and the last time this happened in the sign of Aquarius was over 600 years ago! This normally brings about big changes structurally and globally, and often links to the rise and fall of leaders. It indicates an important changing point. 20 years ago, this aspect that was in the sign of Taurus foreshadowed 9/11, and brought about chaos, wars and lies. In 1961 The Jupiter/Saturn conjunction which was only 5 degrees away in Capricorn foreshadowed JFK being assassinated…
At 0 degrees of Aquarius, this could bring massive new starts and changes connected to technology, machinery and communications, With Aquarius being an unpredictable sign this could indicate new ways of living that could be unexpected. 
It is important to look to the Sun at this time as my guides keep telling me! As the sun is also starting a new cycle, it is possible there could be a solar flash, high energy that might affect technology, or like the end of the Mayan calendar in 2012 there may just be a gentle shift in energy, but will bring about change that is needed. The 14th brings us a solar eclipse in Sagittarius, it will be a day of thinking about your belief system, as it is an eclipse, be aware that your belief system may be challenged at this time, and will open you up to new ways of thinking over the next 6 months. The full Moon on the on the 29th is the perfect day to be spending time with your family, playing games and watching movies, whilst reminiscing about times that have passed.
We end the year with all planets in direct motion except for Uranus which clashes with the Jupiter/Saturn conjunction on the 31st, this indicates change within rulership, and may not be who we think, this is especially interesting in regards to Brexit. A female may have some influence.  
Give a cheer to 2020. Do not be glad to see the back of it, instead think about all the lessons it has brought, and the people who have been there and brought support in the times of despair. It has taught us to slow down, let go of material aspects and appreciate each other more.  
dAILY ENERGY FOR ALL SIGNS:
1st- MERCURY ENTERS SAGGITARIUS until 21st- This is a good time to be thinking about study and education, you are wanting to learn and look outside the box. You may be drawn to subjects such as the law, foreign places or philosophy. Normally this is a good time to travel, so may be feeling rather restricted at the moment, think of different ways that you can broaden your horizon. People may be more open minded than usual.
4TH- Mercury trine Chiron- This is a day where you will take whatever is said literally and be feeling sensitive to others emotions. it is a good day to look at what is wounding you or what you are holding onto. Communicate how you are feeling to others. 
5th- Venus trine Neptune-You will be in a pleasant mood and is a great day to do any type of creative work, not so good for doing work that requires attention. You will be feeling compassionate and may be wanting to escape reality.
6th- Mercury quincunx Uranus- Mind is stimulated, may get bored easily, be flexible or the day could be quite nerve wracking. The day could be full of surprises good or bad. it might be hard to keep up with the pace of the day. Try not to make any rash decisions or be impulsive, as you could later on regret it. Drive carefully. 
Venus quincunx Mars- This day can be full of passion or full of ego energy. Venus energy is gentle, whereas Mars energy can be fiery and pushy. There could be misunderstandings, try to compromise with the opposite sex. 
9th- Sun square Neptune- You may be feeling confused and uncertain today, you are sensitive to others but can pick up on negative energy too. You will want to avoid any confrontation and tend to agree with others, even if you don't! And may feel withdrawn and not have much confidence in yourself. Relationships can be confusing, if you feel someone is deceiving you-they probably are. It can be hard to communicate your truth and may be wearing rose tinted glasses.
10th- Venus sextile Pluto- Friendships are highlighted today and you may meet someone new who changes your life. Love relationships may be intense. Emotions will feel on the surface and is a good time to explore them. You will want to get to the truth of a situation.
11th- Sun trine Mars-It is a day where you will feel you are being true to you. It is beneficial to work on your own at this time as you will feel independent. It is a good day to get some exercise, it will help you to feel connected to your mind, body and soul. You may be looking at your projects and goals and is a good time to look over them and re-examine where you are heading. It is also important to look at where there may be imbalance in your life.
13th- Mercury square Neptune- You may be feeling confused or overwhelmed and end up being misunderstood, despite having the best of intentions. If faced with a confrontation, you will need to face it rather than hide and the reality of the situation is not going to be as bad as you think. It is best to avoid any kind of negotiations today as you may have the wool pulled over your eyes. 
14th- SOLAR ECLIPSE IN SAGITTARIUS AT 23 DEGREES AT 16:17 gmt– This eclipse is a powerful one and will open your eyes to new beginnings where your belief systems are at, you may start to see things in a new light. It is a good time to think about what you would like to learn or where you would like to travel too. Where do you need more freedom in your life? With the following 2 aspects, it should ensure to be a happy day!
Venus sextile Jupiter- Content and at peace, you may like to share your feelings with everyone that you meet. Any new friendship or romantic relationship started today will work out well, bringing out the best qualities in one another. it is a great day to get together with friends and have a party. It is not a time to attend to any serious matters. 
Mercury trine Mars-it is a good day to get your head down and get on with any work, as you will have more mental energy than usual. You will not hold back if you have something to say and will feel the need to get your point of view across. It is a good day to do any public speaking, as you will be feeling more confident than usual.
15th- Venus sextile Saturn- Emotional relationships are really important to you today and you will enjoy giving and being of service to your loved ones. It is a great day to talk with a loved one about your feelings towards each other and come to a conscious understanding of where each of you stands. it is a good day to spend some money on art or decorating, and also a good time to get creative. It is a good time to learn from your elders, perhaps they have some good advice for you or you enjoy listening to their stories. 
VENUS ENTERS SAGITTARIUS -Venus loves to travel in this sign and moves quickly, if going away anywhere (if allowed) over the next month you will enjoy immensely and see new things. You may enjoy going to a concert, have some fine dining or start a new study. You will have an attraction to new places, experiences and different people.
CHIRON DIRECT in the sign of Aries, you may have felt like the last 5 months you have needed to go inward and heal any wounds or childhood traumas, you may have found that you over reacted to some situations as you did not know how to speak your truth. Now direct you will feel like you can stand strong again, in your power and as the true warrior that you are. You may have a fresh new perspective on life and start to challenge others behaviours.
17TH- SATURN INTO AQUARIUS- Saturn moving into Aquarius is a major sign change, we had a taste of this energy from the 23rd March-4th July (interesting timing hey? This is the period that the UK was under lockdown) before it turned retrograde back into Capricorn. Saturn is about structure and order. This time we have Jupiter moving into Aquarius too, so energy moving forward might be more optimistic than when Saturn was first in this sign.
The last time Saturn was here was in 1992, so anyone born between 1990 and 1992 will be going through their Saturn return, which means they may be taking on some sort of new responsibility.  In Aquarius, Saturn is freer and, in some senses, will bring the community together, whether it is through fighting a cause or being more humanitarian. It may be difficult to work with others and find they are inhibiting you from getting ahead. If you have been working hard other the last few years, then you should start to see the fruits of your labour and your dreams and goals will start to take shape. 
19TH- JUPITER INTO AQUARIUS- Jupiter in this house gives a community vibe, and you will want to be helping out others as well as bringing people together. Friends become of great benefit, it is a case of who you know, not what you know. If you have something you need to get across to others, you will need to do so within a group to be heard. It may be a time for making new friends and opening yourself up to new activities. Your hopes and dreams are amplified with Jupiter here, so remember what you put out to the world you will get back. This placing also opens up new technology that maybe you have only seen in movies. There may be many scientific developments.
Venus trine Chiron- Any wounds you have recently felt through a relationship, can be healed right now, it is a good time to talk things out or have a healing session. There is a generosity of spirit in the air, and people want to help. 
Sun conjunct Mars-This is a good day to start a new project, or to start self-employment. Your physical energy will also be high, so make sure that you do something active today. If you do not keep yourself active and busy, you may find that you get easily wound up by others. People around you may be argumentative and will need to watch out for your health, this aspect can cause you to flare up- as in fevers and infections. Accidents may occur too, so take it easy, do not rush around.
20th- MERCURY ENTERS CAPRICORN until 9th Jan 2021. Over the next month it is time to start to making plans for your working life, do something new or help out within the community. It's a good time to have appraisals and meetings with the bosses about furthering yourself. It's likely you may be doing some negotiating connected to business. 
21st-WINTER SOLSTICE
This time represents the time of year when it is the shortest day, it is time to start to take some rest, and slow down. It is common to feel a little out of sorts at this time and as the North pole tilts some people may feel lightheaded, full of cold, have sinus issues or nosebleeds. This is your body's way of telling you to rest. This time also marks the SUN MOVING INTO CAPRICORN This marks the time of year when interacting with your parents may become important, you will be spending more time with them or having to take care of relatives. Career may also be on your mind, thinking about what changes that you need to make, what you need to cut back on or take more responsibility for. It's a time to look at your strengths and weaknesses, don't be too hard on yourself. 
Today also marks a very important JUPITER CONJUNCT SATURN-The last time this happened was 20 years ago and is indicative of a brand-new cycle. This also indicates growth and opportunities. There will be an important turning point, especially when it comes to laws, politics and the economy. This is the first time these planets have come together in an air sign in our life time and will continue happening only in air signs until 2159. This is likely to bring a new social order, and maybe bring some new, unique and different ideas. Technology is also likely to be moving in a forward direction. On a personal level you may be fighting between the need for freedom verses growing within restriction.
Interestingly the Sun is also going through a new solar cycle, which happens every 11 years. What happens is the Sun's magnetic field flips, where the Sun's North and South poles switch places. Then in another 11 years it flips again. The beginning of the cycle starts of slowly (solar minimum) which means the sun has little sunspots and solar activity, gets to the halfway point (slower Maximum) can become very active, although not always and then at the end of the cycle it starts to fade and the new cycle begins. We have had a fairly busy time with sun spots and solar flares, which is why many people are predicting a big flash or light or black outs. People have also been reporting seeing 2 suns, this is possibly because the sun is about to flip, so seeing a reflective light. Here is an interesting link if you want to find out more:
https://spaceplace.nasa.gov/solar-cycles/en/#:~:text=The%20solar%20cycle%20is%20the%20cycle%20that%20the,goes%20through%20a%20cycle%2C%20called%20the%20solar%20cycle.
Venus quincunx Uranus- You will be feeling a need for freedom and independence. You are attracted to exotic and unusual partners who are independent and up-to-date in their outlooks. You will thrive on change and the thrill of the new. Adventurous and receptive to different experiences. It is a time to have fun and do something new and different. Emotionally, there can be a proneness to anxiety, stress and unpredictability.
23rd- Mars square Pluto- It is time to transform the world around you, or you may find that you are having power struggles with another. Your energy level will be high and you will be on a mission to get things done. Ego energy is high so watch out for clashes or opposition. People can be rather ruthless, especially if you are part of a big cooperation. Keep your head down and do not react.
Mercury square Chiron- This is a day where you will take whatever is said literally and be feeling sensitive to others emotions. it is a good day to look at what is wounding you or what you are holding onto. Communicate how you are feeling to others. 
25th- Mercury trine Uranus- You will be feeling alive and kicking today, and will feel excited about the little things. If there is a problem you have been putting off, today is the day to get it done as your brain will work well. New idea may come to you, so have the notepad at the ready! It is a great day to start a new study, especially if it involves anything connected to the universe. Conversations will flow well today, and may, but be aware someone may shock you.
26th- Sun square Chiron- You will be sensitive and maybe looking back to the past. You are able to see your own flaws and work through them. It is a good day to be creative. 
27th-Sun trine Uranus-This is a great time to start a new activity, you will be feeling excited and wanting to learn new things. You want to be yourself today and will have the confidence to do so! It is a day to do something fun, rather than something intense and disciplined.
30th- FULL MOON IN CANCER AT 8 DEGREES AT 3:28 GMT We started the year with a lunar eclipse in Cancer, and we end the year with a Full Moon (not an eclipse in Cancer) it has been a year of cleansing, clearing and healing and would have brought up lots of feelings from the past that was unresolved. By this full Moon you should start to feel more settled within yourself.
Full moons always mark a time to bring projects and anything else needed to a positive conclusion, in the sign of the home, many of you may get the news needed related to the home, hear about a relative or someone from the past.
30th- Venus square Neptune- You will be feeling creative and romantic and have a greater appreciation of beauty and your surroundings. It is a great day to sing or make a piece of artwork. Spend time in your garden or within nature. You will be sensitive to the needs of others and should be feeling in a pleasant and dreamy mood. It is a good day to use your imagination and get lost in fantasy and dreams.
---
NOVEMBER HOROSCOPES 2020
If you know your Ascendant sign or your Moon sign, read these too as may relate more to what is going on for you right now. 
ARIES (21st March-20th April)
BEST DAYS: 21,22,23
REST:8,9,10
MANTRA:  I LOOK FORWARD WITH CONFIDENCE
It is a month where you can network with others (even if you cannot do face to face) and start to feel excited about Christmas, you may have felt like you have had to put a lot of your goals on hold, but from the 14th at the new Moon eclipse, it is full steam ahead, and may start a new study or book a holiday. The 21st brings some surprises, especially when it comes to your friendship's groups and new opportunities. The full Moon on the 29th, you will be feeling like spending time at home with family, if you can not be with your family, then make sure you do something nurturing, and try to look forward to the future rather than dwelling on the past.
TAURUS (21st April- 21st May)
BEST DAYS: 24,25,26
REST: 10,11,12
MANTRA: I PAY ATTENTION TO MY INNERMOST FEELINGS
You have had to do a lot of soul searching recently, and deciding what it is from life that you really want, You may be feeling a little worried about finances and joint resource's, whether with a partner or in business, but you have a bright new beginning at the new Moon eclipse on the 14th, if you are wanting to embark on a new career or set up your own business, now is the time to push forward, and watch the changes that occur over the next 6 months. The 21st will have you questioning what it is that you really want from your goals, especially connected to your career. What is your passion? The full Moon on the 29th will be a busy day of communicating, with family and friends, keep a notebook handy too, as may has some lightening ideas.
GEMINI 
(22nd May-21st June)
BEST DAYS: 1,26,27,28
REST: 12,13,14
MANTRA: I COMMUNICATE CLEARLY
If you have been finding it difficult to communicate to a loved one, then this is the month to place all your cards on the table, especially at the new Moon eclipse on the 14th, as this is your chance for a brand new beginning, despite the initial uncomfortable feelings you may experience, it will strengthen your bond. The 21st is fast paced, and you may have your faith tested, this will be just what you need to open your eyes to new experiences. The full Moon on the 29th, you will have finances on your mind, so is a good day to sit down and make a plan, going forward into 2021. 
CANCER (22nd June-22nd July)
BEST DAYS: 1,2,3,29,30,31
REST: 14,15,16
MANTRA: I CONNECT TO MY INNER WORLD
You may find yourself starting a new career, or doing something to bring yourself some extra pennies. Be careful not to overwork yourself, and give yourself time to relax. The new Moon eclipse on the 14th, gets you thinking about your health and routine, make sure that you have a good work/ life balance, else today might bring a few surprises. The 21st will bring you to the realisation, that something needs to change towards the way you feel about and think about your partner, it is a time to start to be more open and may consider ways to work on how you express yourself. The full Moon on the 29th you will feel confident to say what has been on your mind, and decide that it is time to make some major changes.
LEO (23rd July-23rd August
BEST DAYS:4,5,6,31
REST: 16,17,18
MANTRA: I AM READY FOR NEW BEGINNINGS
This month you are feeling sociable and creative, if you have spare time it will be important to start that activity you have been thinking about all year. The new Moon eclipse on the 14th, opens up the door to romance, and whether it is a rekindled relationship or someone new, you can be sure that the next six months will be interesting. The 21st may bring a surprise or too, when it comes to relationships with others, and how you would like to work with them. The full Moon on the 29th, you will be feeling like spending some time on your own, but may hear some surprising news. Do not hide from your feelings.
VIRGO (23rd August- 22nd September)
BEST: DAYS: 6,7,8
REST: 19,20,21
MANTRA: I AM PREPARED FOR CHANGE
The beginning of the month, your home is definitely where your heart is, you may be busy decorating it with Christmas decorations, or giving the interior a bit of a sprucing up, especially on the new Moon eclipse on the 14th, there may be some big changes ahead, maybe you will decide to sell your property, or start to renovate one that you already own. Children that have flown the nest may fly home or one may leave to start their own adventure. The 21st may have you in a bit of quandary when it comes to work, you may end up doing a lot more hours, or decide to take a step back and improve your home/work balance. The full Moon on the 29th is a time to connect with your friends, or you may host a new event, stepping out of your comfort zone.
LIBRA (23rd September- 23rd October)
BEST DAYS:8,9,10
REST: 21,22,23
MANTRA: I LISTEN TO OTHERS
You are feeling in a very communitive mood this month, and may start to tell people a few home truths (nothing wrong in this) just make sure that you take a breath and the time to listen to others too. This will especially be true on the 14th at the new Moon eclipse, you may meet someone that you have an instant connection too and feel you can chat for hours. The 21st will bring a spark back into a relationship, maybe you feel like it hasn't been very exciting of late, and need to inject a bit of fun, or you may decide it is time for more stability. The full Moon on the 29th, brings work into the forefront of your mind, what needs to change to bring you more happiness? If you are offered a new opportunity then do not say no! Fate will be on your side.
SCORPIO (24th October- 22nd November)
BEST DAYS: 10,11,12
REST: 24,25,26
MANTRA: I TAKE CARE OF MY FINANCES
You may be overly thinking about finances at this time, and thinking about new ways to bring abundance into your life. It is a good time to go through all your debts and bills and get everything in order. Do not bury your head in the sand, instead be proactive. This is especially true on the 14th at the eclipse, as you may get some kind of refund or finally pay off a debt you have been worrying about. On the 21st your focus will be on the home, you may decide to start a new way of living or start to feel unsettled with your 4 walls. Change is afoot and you are in the driving seat. The full Moon on the 29th you are feeling like going on an adventure, whether this is getting away in a camper or opening your mind to new experiences, expect your mind to be blown.
SAGITTARIUS (23rd November- 21st December)
BEST DAYS: 12,13,14
REST: 1,26,27,28
MANTRA: I STAND IN MY POWER
You are feeling confident this month and feel able to stand in your personal power. The new Moon eclipse on the 14th, you will sense yourself going through a re-birth, you may present yourself in a new way, create a new style or make personal changes. By the 21st you will take a big step towards a new goal, and feel able to communicate more clearly. You can feel yourself transforming your way of interaction, you may decide to write a book, or start a new blog.  The full Moon on the 29th brings a time where you may be questioning your life purpose, connecting to your inner self, you may get an insight or two.
CAPRICORN (22nd December- 20th January)
BEST DAYS: 14,15,16
REST: 1,2,3,29,30,31
MANTRA:  I TRUST MY INTUITION
This is the time of year where you feel your energy is slowing down and need some time out for yourself. This is especially true around the 14th of the eclipse, your psychic senses will be heightened, trust your intuition at this time, it is a day where you will want to hide away but you will feel so much better to shine. By the 21st your focus will firmly be on finances, you may need to do a lot of reorganising and putting in structures for the years ahead. The full Moon on the 29th puts your relationships in the spotlight, you may have been keeping intense feelings to yourself or fretting about an issue, this day will bring some kind of resolution and you can take a sigh of relief.
AQUARIUS (21st January- 18th February) 
BEST DAYS: 16,17,18
REST: 4,5,6,31
MANTRA:  I LET GO OF DRAMA
Friendships are in the spotlight, and a few of them may have brought you some drama of late, the new Moon eclipse may bring some dramatic endings or a new beginning within a social circle. You will be bringing about some changes over the next 6 months. On the 21st, it will be a time to let go of the past and any negativity feelings you still hold on too, as if you let go, some amazing new opportunities may come your way.  At the full Moon on the 29th you are focused on starting that routine, diet or planning for that job you are waiting to attain in 2021!
PISCES (19th February- 20th March) 
BEST DAYS: 19,20,21
REST: 6,7,8
MANTRA: I AM OPEN TO NEW OPPORTUNITIES
As the year ends work is very much on your mind, you may be tying up some loose ends or going after a new contract which will help you to move up that career ladder. The 14th at the eclipse highlights this, and you may hear some news that you have been waiting for, giving you new projects, a different responsibility or being recognised for all your hard work. Around the 21st you will be needing to step a step back from work and enjoy times with others, a conversation you have may lead you to be open minded and notice a connection between your mind and body. The full Moon on the 29th you are in the mood for having fun and a bit of romance, it is a great time to have a date night and it is important to look outside the box this year and do something a little bit different to surprise your partner.