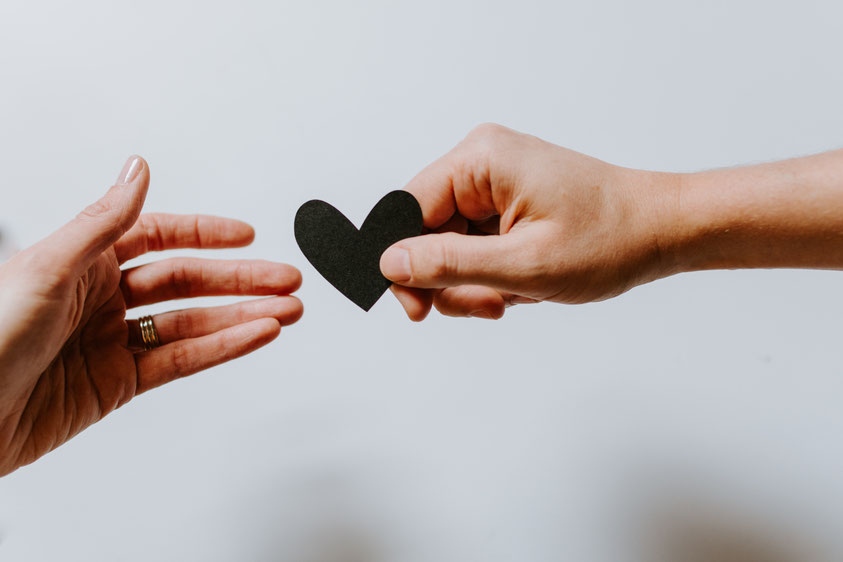 Venus is turning retrograde in Capricorn from December 19th 2021-January 29th 2022
Venus turns retrograde every 18 months and can lead to confusion or delays within relationships or money matters. 
It is a time where you may be re-evaluating your friendships to women and intimate relationships. Venus visits the same signs retrograde every 8 years, so look back to December 2013/Jan 2014 when Venus was last in Capricorn and think about what was going on in your life. There may be a repeated pattern, or someone from that time may pop out from no where to test you somewhat, or it might be a blissful reunion where you reminisce about the past. 
If you have unfinished business with someone romantically or financially, now is the time to get it sorted, clear the air so you can move forward. 
Generally, this is not a good time to make a big commitment, especially a marriage, as things will not be as they seem and do not always go to plan, so if you have had to cancel a wedding, trust that it will run smoothly and moved to the perfect time ❤ Getting married when Venus is retrograde does not mean you are doomed, just be aware that there may be some issues to work through. 
Venus in Capricorn is a serious and mature business. It is where people want to make commitment and want to remain faithful and constant. But there can be cold emotion, when Venus is here. Retrograde, in Capricorn, means it wont be as stressful or scandalous as other Venus retrogrades. The thing that you may find difficult is that you may be wishing for more space within a relationship, but finding you can't and end up suffering burnout, whether that is within work, a family member or a loved one, or maybe someone will be reacting cold towards you.... ( A family member may decide they want to be on their own for Christmas, or not wanting to be around others, or someone is not answering your messages) Give people space, if that is what they need. Don't take it personally. 
Venus can also affect your finances so do not overspend, and then end up having not enough. be aware that something you may have been expecting, may be delayed or put back. 
What does this mean for everyone? Between now and the end of January you may be getting some kind of freedom from a relationship, this does not necessarily mean parting ways, but it is possible that you may hear of people separating. 
It can mean that one of you is at a distance, maybe due to the Coronavirus, work or feeling like you need a break, spending more time with yourself. This will make a lot of people realise that they either miss their partner greatly and absence makes the heart grow fonder or that you did not miss them at all, and change is needed in the relationship. It is time to be honest with yourself and others. It is possible to experience love and freedom in a relationship, in fact it is important to have your own interests and hobbies. Any relationships that start during a Venus retrograde may seem fated, but could fall apart once Venus turns direct.
How will it affect your sun sign or Ascendant? 
Capricorn - You will be feeling like you need some freedom at this time, as may suddenly realise you have been spending too much time with someone. Spend some time working out your hearts desire. You will stand out in a crowd and be noticed but reign in any selfish tendencies at this time. 
Aquarius- You may feel the need to get away or break away from something that is restricting you. There may be some things you need to emotionally deal with this period. Its a good time for meditative practices such as yoga or meditation, as you will feel like retreating. Do not cut yourself off from others. 
Pisces- You may need to deal with some friendship or group issues, you may hear that someone has been gossiping about you, or you have clashes with someone you normally get on well with. You could be showing a competitive streak. 
Aries- Yourself or someone you know may be involved in a romance at work, but remember all may not be as it seems. You may be put in the spotlight in some way or have an issue with a female in the workplace. 
Taurus- You will be feeling the need to do some traveling, or start a new study, you may meet a new teacher that you feel you have a connection with. You might meet someone new and exciting and well travelled. 
Gemini- There may need to be a discussion about joint finances, you may find you have some gains, but also be careful not to overspend. There may be some news about a loved one. If someone you love has passed over recently, look out for signs they are near, such as feathers, numbers and songs. Your connection is strong at this time. 
Cancer- Relationships may be under the spotlight, you could have some misunderstandings, make sure that you are open and honest about your feelings. Do not look back or rush forward, just be in the now. 
Leo- Try not to over eat or drink too much alcohol at this time, it will be tempting but you have been working so hard. You may be thinking about changing your routine at work, or not feeling so passionate about your service to others. You may meet someone new at work. 
Virgo- You may find yourself being at your creative best, make sure you finish up any projects before starting new ones!  You may bump into or hear from/about people from your past. You may get some unwanted attention. 
Libra- Focus is on the home, you may be getting itchy feet or want to be doing some redecorating, you may find there is some disruption or changes around you.
Scorpio- You may experience some issues with neighbours or siblings, make sure you communicate yourself clearly as can end up being misunderstood. 
Sagittarius- You may be feeling a little insecure at the moment and craving the security that you felt when you were younger. You may have some paperwork to sort out connected to property or finance.